Are you an app or website developer who wants to integrate MOBILE MONEY SOLUTIONS into your applications?

Telecommunication giant, MTN has made the mobile money API accessible to the general public (Developers).
This means that developers, web programmers and any other interested parties in Ghana can now have easy access to the MTN Mobile Money API.
The API helps application/ software developers to easily integrate payment modules into their applications using the MTN Mobile Money service.
How to access the MTN Mobile Money API.
App developers can now sign up on the MTN Mobile Money API official website and start using it in their applications right away.
Read Also: MTN Mobile Money Merchant Registration and Commissions.
Uses of The Mobile Money API.
Currently the Mobile Mooney API can be used for the following purposes.
Collections of Payments.
It can be integrated into an application to enable the remote collection of payments.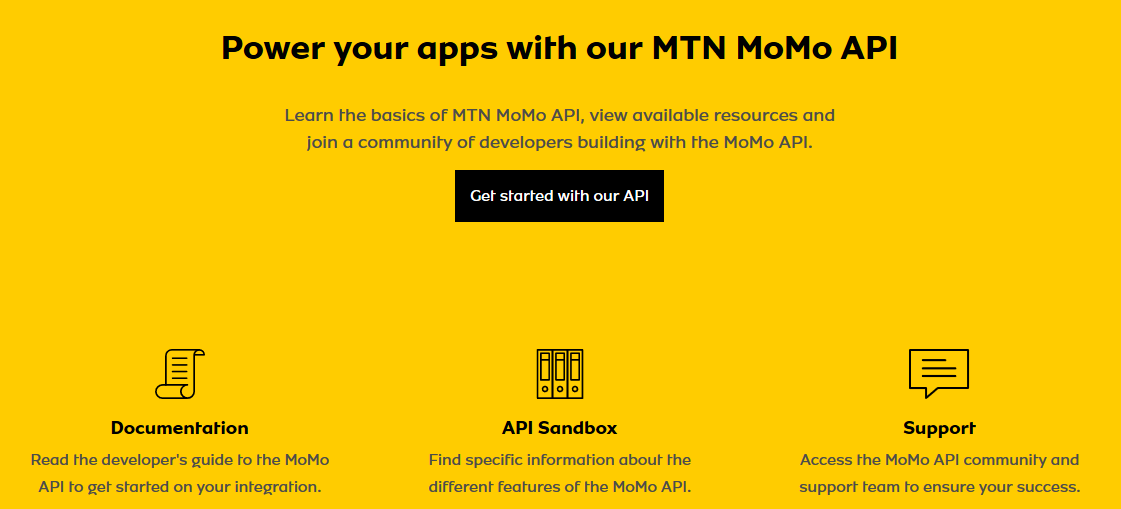 Disbursement.
The MoMo API can also be used for disbursement of funds to multiple mobile money users in a single transaction.
Read Also: How To Get A Domain Name For $1
Collection widget
It can be used to receive and approve mobile money payments on a website by scanning a QR Code
Remittances.
Build financial technology solutions to remit funds from overseas to local recipients with ease.
For more information visit https://momodeveloper.mtn.com/api-documentation/introduction/