Vodafone Ghana undoubtedly is one of the popular mobile operators in the country known for its cheap bundle offers. Internet speed on Vodafone Ghana ranges from place to place. However, those in Accra and Kumasi, and some of the major cities enjoy 4G internet speed.
Apart from the Vodafone Cash Special Offer which most of the Vodafone customers use, one other Bundle offer some prefer is the 2 MOORCH Data offer. The difference is that the Vodafone Cash Special Offer expires after 24 hours whiles the 2 MOORCH has more time to expire based on the package chosen.
What is Vodafone Ghana 2 MOORCH BUNDLE?
The Vodafone Ghana 2 Moorch Bundle is available for all Vodafone users. This bundle offer has an expiring time. You have the option to use it for either 15 days or 30 days.
What are Vodafone Ghana 2 MOORCH BUNDLE PRICES?
The Vodafone 2 Moorch Bundle price ranges from 10, 20, and 50 Ghana Cedis. With its purchase, you have an allocated data for a specific period of time before expiration. Check out the full package below.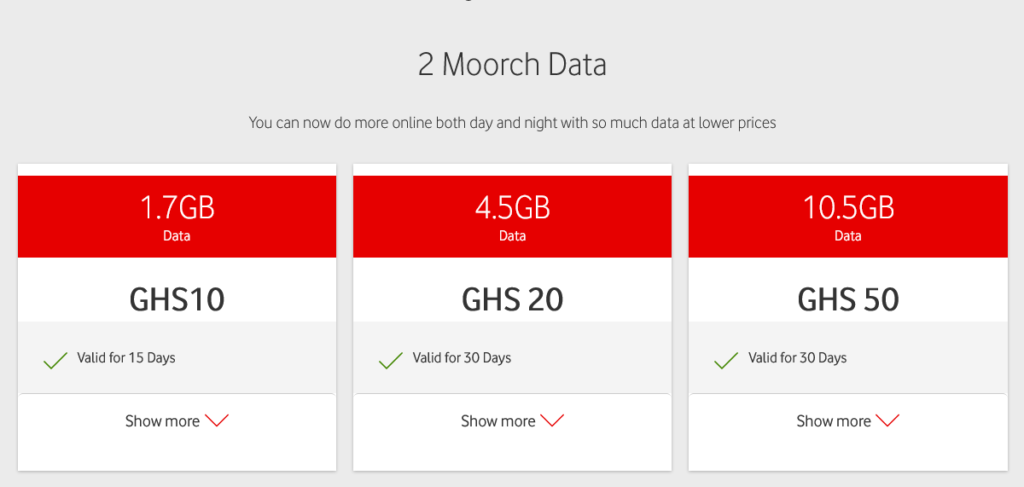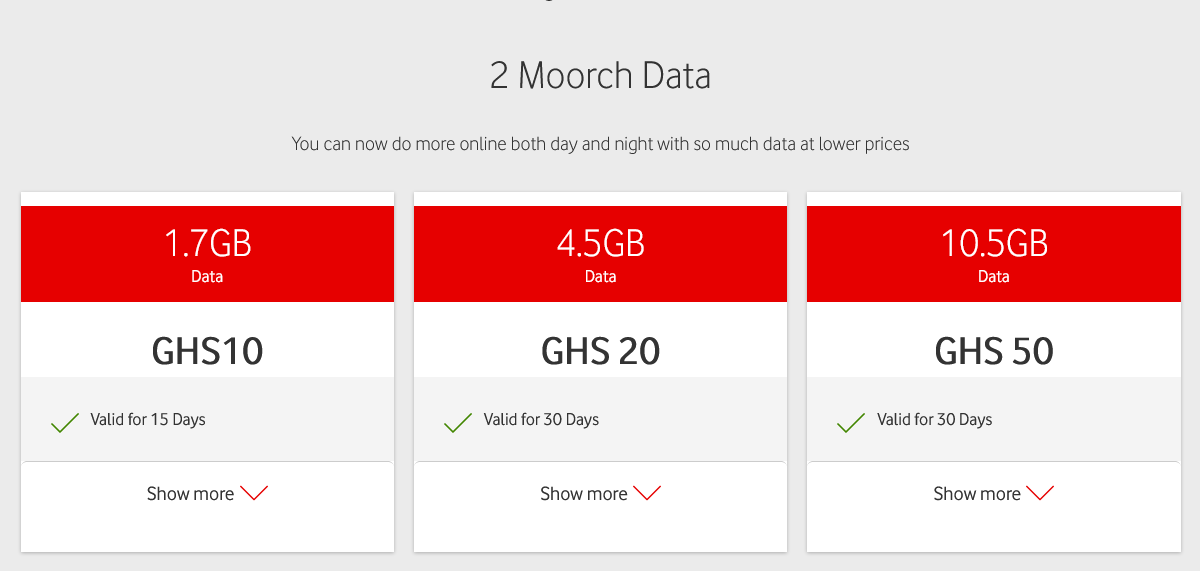 How To Activate Vodafone 2 Moorch Bundle
To activate the Vodafone 2 Moorch Bundle on your Vodafone SIM, follow the steps below.
Dial *700#
Then choose 1
Then choose  Moorch
Over here, you choose your preferred package or you can also send it to someone.
After choosing your preferred package, you can go ahead and pay for it with your Vodafone cash or available airtime on your phone.
You now have a time period to use the bundle or expired on the specific time period on the package.