In this post, I am going to give you the complete list of all the camera shops in Ghana, the gears available, where they are located and their contact details.
Photography has in recent times become a lucrative business and its creating employment for most of the youth in Ghana.
As a part-time photographer, I am abreast with at least some basic stuff about the craft.
I would like to list the shop I get my photo gadgets from, talk of cameras, lenses, lightning equipment, etc.
To start a photography business, you need to get some basic camera and its accessories. Along the way, you can upgrade your gears.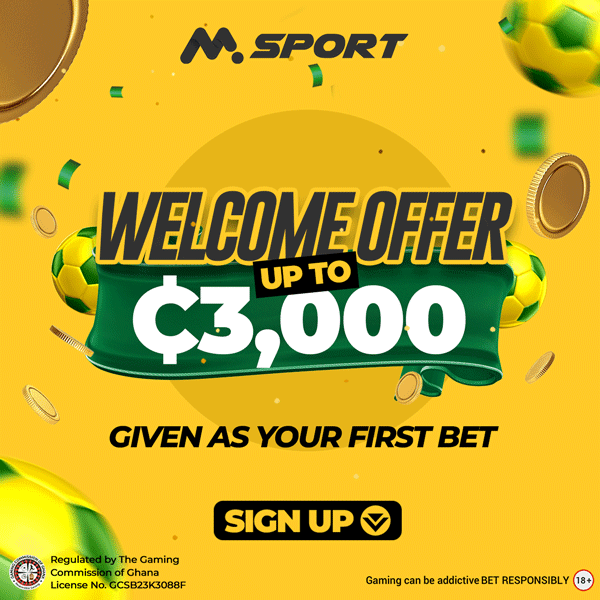 But the question is, where can I get a camera and its accessories to buy?
That is why I wrote this post. It gives you all the camera shops in Ghana.
Camera shops are not very common to find.
I have done an in-depth search and compiled all the shops in Ghana that deal in Cameras and other photography accessories.
Compare their deals and visit any of them for your photography equipment.
Are you ready to see my list?
Let us get started.
NB: the list is not arranged in any particular order.
Shikakope
It is one of the most sought-after camera shops in Ghana.
They have a wide variety of equipment to take care of your photography needs.

Some include camera covers, lenses, tripods bags, microphone, Speedlight, etc.
Shikakope is authorized dealer of Aputure Products in Ghana and West Africa.
They are also authorized dealers for easyCover, Boya, Deity, Neewer and Zomei products in Ghana.
You can purchase any photography item from their website (www.shikakope.com) and get it gets delivered to you between 3 to 7 hours depending on where you are located in Ghana.
You can make payment with your mobile money wallet, a visa card or MasterCard.
According to reviews read online, Shikakope has good customer care and genuine products at very competitive prices.
For more information about this camera store, use the contact details below.
Official website: www.shikakope.com
Physical Address: ABC Junction Amankwah Plaza, Achimota Accra, Ghana.
Telephone: 0547 495 119 (also available on WhatsApp)
Email: [email protected]
Facebook: Shikakope
Instagram: @shikakope
Twitter: @shikakope
GoPixelr
Shop a wide range of photography and video gears from GoPixelr at competitive prices.
They are dealers in photo equipment in Ghana.

Gopixelr range of products includes Digital and mirrorless cameras, video gears, smartphones, flashlights, LED lights, studio and lighting equipment, and other photography and videography accessories.
They have an active social presence and good customer care.
Shop your next gear from GoPixelr and get a free shipping offer for purchases above GHC 2,500.
Payment for others can be done through MTN Mobile money, AirtelTigo Cash, Vodafone Cash, Visa or MasterCard.
For more information, use the contact details below.
Official website: www.gopixelr.com
Telephone: 055 530 4782
Official email: [email protected]
Location: Accra, Ghana.
Facebook: gopixelr
Instagram: @gopixelr
EasyCover Ghana
EasyCover is a specialized camera shop predominantly dealing in camera and gear protection equipment.
If you want to protect your camera and gears, then try easy Cover equipment.
It is an international photo equipment store with branches in over 70 countries including Ghana.
Some of the products available on their website are camera cases, lens oaks, lens rim, screen protectors, lens cases, lens bags, lens rings, and lens mazes and camera cases.
See their contact information below.
Telephone: 054 749 5119
Facebook: easyCoverGhana
Instagram: easyCovegh
Official website: easycover.eu
Popo Cameras
An emerging camera store in Ghana that deals in the sale of cameras, gears and rentals.
You can get Nikon cameras, canon, and other photo equipment at competitive prices.
They are active on popular social media and have an awesome customer experience.
Get your heavy-duty stands, cameras, ring lights, speed lights and camera protection from Popo cameras at affordable prices.
Get in touch with Popo cameras using the contact details below.
Telephone: 054 899 7689
Facebook handle: popo_cameras_gh
Instagram: @popocameras
Agonaba Productions.
AGONABA PRODUCTION as an experienced multimedia agency offering modern camera equipment sales and rentals such as lights and gears you need to get for your video or event off to a great start.
They have an active Facebook and Instagram presence.
I personally bought an extra battery for my Canon Rebel T6 from Agonaba. Their customer service was good and delivery also on point.
Contact them using the contact details below.
Facebook: Agonaba PROSTUDCTION STUDEIO
INSTAGRAM: @agonabaproductions.
Other camera stores in Ghana are listed below.
Idigitech
Telephone: 030 222 3049
Spendstre Foto Store
Telephone: 055 403 7645
Compu Ghana

Nikon Ghana.

Dronhubgh.com 
Although noted for the sale of computers and accessories, CompuGhana also deals in cameras and photo equipment. Visit any of their branches nationwide for inquiries.
For more information visit compughana.com
9. FotoPlays
Fotoplays deals in photo gears at giveaway prices. Visit their Instagram page for more details.
Now I would like to hear from you.
Did you like the list I presented above?
Is there a camera shop I have left out?
Either way, proceed and leave  comment in the comments section below.
I will try as much as possible to answer and address all comments.
Thanks for passing by.