In this post, you're going to know the top websites and YouTube channels to download and stream Ghanaian movies.
In fact:
These are the exact sites I go to whenever I need a local Ghanaian movie to watch.
Are you a lover of Ghanaian movies?
 If yes, then this article is for you. Kindly read to the end.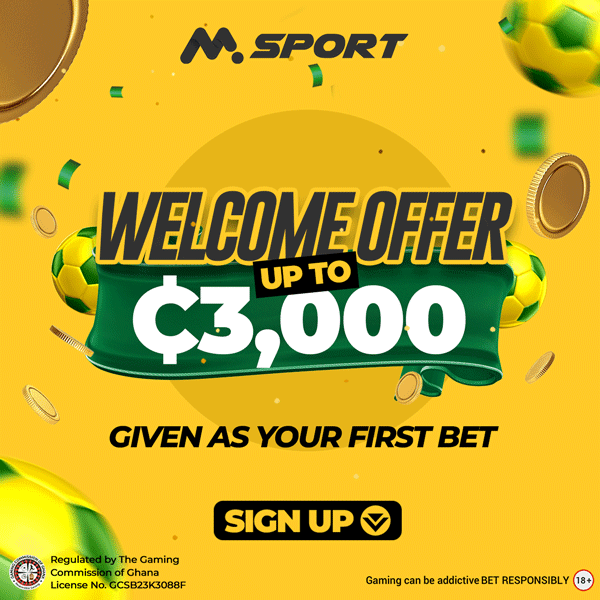 Are you looking for where to download free Ghana movies on your mobile phone?
 Or simply want to stream Ghanaian Kumawood movies from the comfort of your smartphone or laptop?
Then you surely are at the right place.
Local Ghanaian movies serve as a source of entertainment, comedy and give us thrills every day.
I personally watch Kumawood movies when I am stressed out and want to relax.
Characters like Kwadwo Nkansah (Lilwin), Akrobeto among others make the Ghanaian movie experience very great.
I am going to show you in this article how and where to get the latest Kumawood and Ghallywood movies for free.
I have taken our time to put together some of the best sites to download Ghana movies and will list them here for your perusal.
Without wasting much time, let us proceed to mention the top websites to download the latest Ghanaian movies, whether Kumawood or Ghallywood for free.
Included in the list are the top YouTube channels to stream and download Twi movies.
1. Tuga Media.
This is one of the most popular repositories for Ghanaian Twi movies.
They update the site on a regular basis. They also have Nigerian movies available for download.
You can as well download the latest Ghanaian and Nigerian comedy and also worships songs.
For the latest Ghanaian movies visit their website at www.tugamedia.com.
2. Twi Movies Avenue (Youtube Channel)
Started in 2017, this YouTube channel has over 200 Ghanaian movies in its playlist.
Kumawood movies are posted consistently each day.
You can browse their awesome playlist and stream any movie of your choice.
They have the following playlist.
Classic latest Twi movies/ghana Twi movies

Best of Akrobeto

Samuel Ofori movies

Kwadwo Nkansah movies

Twi action movies

Best of nana ama MacBrown

Best of bill Asamoah
And several others.
The channel can boast of about 8 million views and it is doing well with YouTube SEO.
Movies from this channel mostly appear on the first page of YouTube search results.
Log on to YouTube now and search for TWI MOVIES AVENUE now.
3. African Twi Movies (Youtube Channel)
This is one of the best channels to get the latest Ghanaian movies.
It has a playlist of mind blowing comedy skits, Kumawood movies, Ghallywood and Nollywood movies.
You can stream movies starring actors/actresses like Nana Macbrown, Kwadwo Nkansah, Akrobeto, just to mention a few.
Download the latest Ghanaian movies from this site by visiting the link below. 
4. Affine Max Movies (YouTube Channel)
Although Affine Max Movies makes videos of all kinds, it also focuses on Ghanaian and Nigerian movies.
You can stream the latest Ghanaian and Nigerian movies from this site (YouTube Channel).
Popular playlist found on this channel are Latest Trending movies, Jackie Appiah 2019 Latest Movies, Latest Nigerian Movies, YouTube trending movies, funny mark angel comedy, amongst others.
5. Latest Ghana Twi Movies. YouTube Channel
As the name implies, you can get the latest Ghanaian movies to download and stream from this channel.
This channel has a whopping 4 million total views since its creation in 2017.
This indicates that it is doing well especially in Ghana where YouTube penetration is now growing.
Get the latest Ghana and African entertainment from this channel.
6. Gh Movie Freak (YouTube Channel).
This website is much focused on reviewing the latest Ghanaian movies.
You can also get the latest Ghanaian movies for download by visiting them regularly for information on newly released movies.
You can movies directly on the website or download it to your smartphone for later viewing.
Categories available on this site are Ghanaian movies, foreign movies, short films and stage plays.
To get the trending local movies in Ghana, visit gh movie freak.
7. Latest Twi Magic – Latest Twi Movies (YouTube Channel)
It is a YouTube channel with over 5 million views.
They provide regular content on latest Twi movies.
Popular playlists on this channel are Vivian Jull Movies, Nana Ama MacBrown Movies, Kwaku Manu movies, Akrobeto movies, 2019 Latest Movies, etc.
8. NollywoodTVNOLLY (YouTube Channel).
9. Iroko TV
Subscribing to Iroko TV will give you access to latest and trending Ghanaian and Nigerian movies.
You can stream or directly download any movies available to you on the platform.
Download Iroko TV from the Google Playstore now.
10. Kofas Media
Kofas media is noted for Boys Kasa fame, Cow and Chicken, etc.
You can get the latest Ghanaian movies at Kofas Media by just visiting their YouTube Channel.
They have series of playlists you can choose from.
Bonus: how to download Ghanaian movies From YouTube.
I have shown you the channels and sites to download Ghanaian movies but I think it's not complete without adding how to download videos (movies) from YouTube.
Don't you think so?
If you agree with me kindly follow the link below to see our guide on how to easily download a YouTube video under 1 minute.
Now I want to know your views via the comment box below.
I hope this post helped show you the top sites to download Ghanaian movies.
I'd like to hear from you.
Which website or YouTube channel do you think should have been included in this post?
Or you maybe have a question about something you read?
Let me know by leaving a comment in the comment box right below.