Samsung is one of the world's biggest electronic companies. It is a multinational company that deals in electronics and information technology device which has it headquarters in Suwon.
Samsung manufactures the following products such as air conditioners, computers, digital television sets, mobile phones, printers, refrigerators, semiconductors, and telecommunication networking equipment.  
In this article, we will be discussing the price of Samsung air conditioners in Ghana. An air conditioner is an important electronic appliance suitable in our homes and offices to enhance our working efficiency.

Samsung Air Conditioner Price in Ghana
Samsung air conditioner comes in sizes and model which makes the prices different and also the prices in each shop vary as well. Let's go over some of the prices.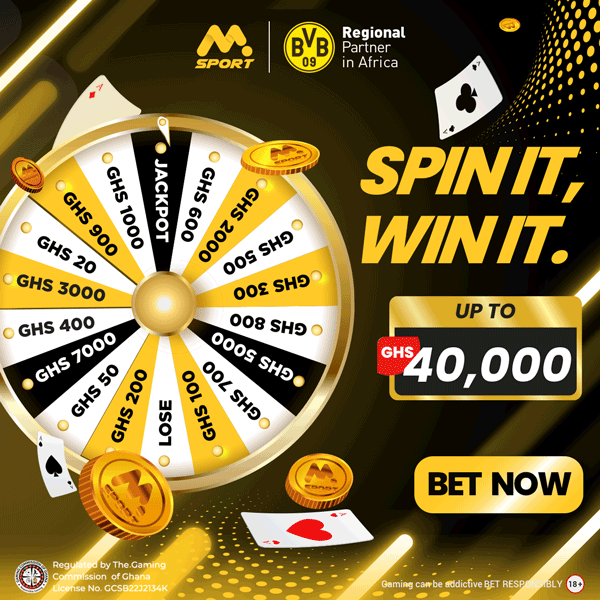 | | |
| --- | --- |
| Model | Price |
| SAMSUNG R410 1.5HP AC – AR12TRHGAWK | Ghc5,819.00 |
| SAMSUNG INVERTER R410 1.5HP AR12TVHGAWK AC | Ghc7,759.00 |
| SAMSUNG AR18TVHGAWK INVERTER R410 2.0HP AC | Ghc10,189.00 |
| SAMSUNG SPLIT AIR CONDITION INVERTER R410 WIND FREE | Ghc11,599.00 |
| SAMSUNG R410 2.5HP AC- AR24TRHGAWK | Ghc10,669.00 |
| SAMSUNG 2.5HP INVERTER R410 – AR24TVHGAWK | Ghc12,129.00 |
| SAMSUNG 2.0HP INVERTER R410 WIND-FREE AC | Ghc13,899.00 |
| SAMSUNG 2.5HP INVERTER R410 WIND-FREE AC | Ghc16,999.00 |
Specification of Some Models of Samsung Air Conditioner
SAMSUNG 2.5HP INVERTER R410 WIND-FREE AC
Capacity
Capacity (Cooling, Btu/hr)21500 Btu/hr
Capacity (Cooling, Min – Max, Btu/hr)5,000 ~ 25,000 Btu/hr
Capacity (Cooling, kW)6.30 kW
Capacity (Cooling, Min – Max, kW)1.47 ~ 7.33 kW
Energy Efficiency
EER (Cooling, W/W)3.41 W/W
EER (Cooling, Btu/hW) 11.62 Btu/hW
CSPF 5.30
Energy Star Rating (Cooling) 5 Star
Noise Level
Noise Level (Indoor, High/Low, dBA) 45 / 30 dBA
Noise Level (Outdoor, High/Low, dBA) 52 dBA
Electrical Data
Power Source(Φ/V/Hz) 1 / 220-240 / 50
Power Consumption(Cooling, W) 1850 W
Operating Current(Cooling, A) 8.5 A
Physical specification
Gross Dimension (Indoor, WxHxD) 1115*290*375 mm
Gross Dimension (Outdoor, WxHxD) 1023*724*413 mm
Net Dimension (Indoor, WxHxD) 1055*299*215 mm
Net Dimension (Outdoor, WxHxD) 880*638*310 mm
Gross Weight (Indoor, kg) 13.2 kg
Gross Weight (Outdoor, kg) 38.6 kg
Net Weight (Indoor, kg) 11.6 kg
Net Weight (Outdoor, kg) 35.6 kg
Loading Quantity (20/40/40Hft without Pipe) 65 / 138 / 154
Technical Information
Piping Length (Max, m) 30 m
Piping Height (Max, m) 15 m
SVC Valve (Liquid (ODxL)) 6.35
SVC Valve (Gas (ODxL)) 15.88
Moisture Removal (l/hr) 2.5 l/hr
Air Circulation (Cooling, ㎥/min) 17.9 ㎥/min
Refrigerant (Type) R32
Refrigerant (Charging, kg) 0.80 kg
Refrigerant (Charging, tCO2e) 0.54 tCO2e
Low Ambient (Cooling, ℃) 16~46 ℃
Outdoor Unit (Compressor Type) BLDC
Outdoor Unit (Anti-Corrosion Fin) Yes
Air Flow
Air Direction Control (Up/Down) Auto
Air Direction Control (Left/Right) Auto
Air Flow Control Step (Cool/Fan) 5/4
Air Purification
PM 1.0 Filter No
Tri Care Filter Yes
Easy Filter Plus (Anti-Bacteria) Yes
Auto Clean (Self Cleaning) Yes
Convenience
SmartThings Yes
AI Auto Cooling Yes
Motion Detect Sensor No
Filter Cleaning Indicatior Yes
Indoor Temp. Display Yes
Display On/Off Yes
Beep On/Off Yes
24-Hour Timer Yes
Auto Changeover No
Auto Restart Yes
Operating Mode
Auto Mode Yes
Fast Cool Yes
Good Sleep Yes
Eco Mode Yes
Dehumidification Yes
Fan Mode Yes
Quiet Yes
Smart
SAMSUNG INVERTER R410 2.0HP WIND-FREE AC
Capacity
Capacity (Cooling, Btu/hr): 18016‎
Capacity (Cooling, Min – Max, Btu/hr): 6654 – 20473‎
Capacity (Cooling, kW): 5.28‎
Capacity (Cooling, Min – Max, kW): 1.95 ~ 6‎
Energy Efficiency
EER (Cooling, W/W): 2.82‎
EER (Cooling, Btu/hW): 9.61‎
Noise Level
Noise Level (Indoor, High/Low, dBA): 43 / 26‎
Noise Level (Outdoor, High/Low, dBA): 51‎
Electrical Data
Power Source(Φ/V/Hz): 1 / 220~240 / 50‎
Power Consumption(Cooling, W): 1875‎
Operating Current(Cooling, A): 8.5‎
Physical specification
Gross Dimension (Indoor, WxHxD, ㎜*㎜*㎜):950 x 290 x 375‎
Gross Dimension (Outdoor, WxHxD, ㎜*㎜*㎜):913 x 622 x 371‎
Net Dimension (Indoor, WxHxD, ㎜*㎜*㎜):889 x 299 x 215‎
Net Dimension (Outdoor, WxHxD, ㎜*㎜*㎜):790 x 548 x 285‎
Gross Weight (Indoor, kg):11.6‎
Gross Weight (Outdoor, kg):35.4‎
Net Weight (Indoor, kg):10.1‎
Net Weight (Outdoor, kg):32.4‎‎
Loading Quantity (20/40/40Hft without Pipe): 85 / 178 / 204
Air Flow
Air Direction Control (Up/Down):Auto
Air Direction Control (Left/Right):Auto
Air Flow Control Step (Cool/Fan):5 / 4
Air Purification
Auto Clean (Self Cleaning): Yes
Convenience
Filter Cleaning Indicatior: Yes
Indoor Temp. Display: Yes
Display On/Off:Yes
Beep On/Off:Yes
24-Hour Timer:Yes
Auto Changeover:No
Auto Restart:Yes
Operating Mode
Fast Cool:Yes
Good Sleep:Yes
Dehumidification:Yes
Fan Mode:Yes
Quiet: Yes
Below are online shops to purchase your Samsung air conditioners
CompuGhana
Jumia
JIJI
Reap
Ghanabuysell