Epson printer is a product of Epson, a Japanese electronics company and one of the world's largest manufacturers of computer printers,  information, and imaging-related equipment. Epson offers a wide variety of printers for any use, whether you're at work or home.
In this article, we will be looking at shops where Epson printers can be purchased but first let look at some types and specifications of the printer.

TYPES OF  EPSON PRINTER
1. Epson Ecotank ET-4760
2. Epson picturemate PM-400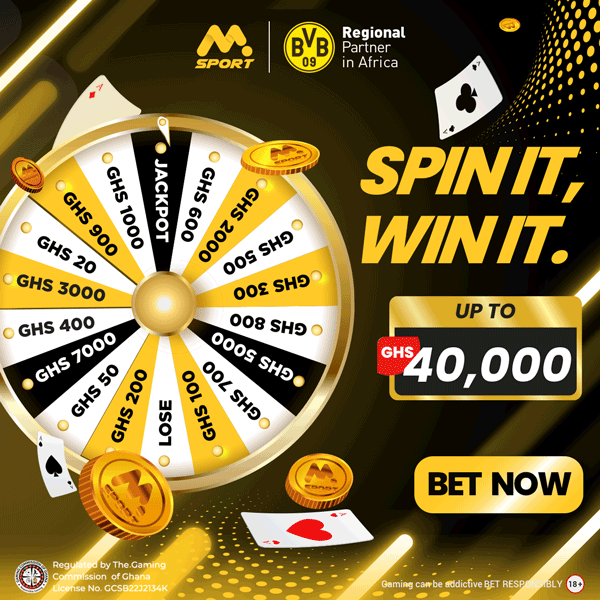 3. Epson Ecotank ET-2050
4. workforce pro wf-4740
5. Expression photo HD XP-15000
BASIC SPECIFICATIONS
printing technology
inkjet
special feature
default no selection value
brand
Epson
connectivity technology
wi-fi, ethernet
compatible devices
smartphones, pc, laptops
recommended uses for the product
office, home
sheet size
3.5″ x 5″, 4″ x 6″, 5″ x 7″, 8″ x 10″,8.5″ x 11″, 8.5″ x 14″, A4, A6, A3, A3+, half letter, executive, user definable (3.5″ x 5″ – 8.5″ x 47″)3.5″ x 5″, 4″ x 6″, 5″ x 7″, 8″ x 10″,8.5″ x 11″, 8.5″ x 14″, A4, A6, A3, A3+, half letter, executive, user definable (3.5″ x 5″ – 8.5″ x 47″)
printer output
color
ARE YOU LOOKING FOR A SHOP THAT SELLS EPSON PRINTERS? CHECK THE LIST OF SHOPS BELOW 
SHOPS WHERE YOU CAN PURCHASE EPSON PRINTERS
COLORMAX GHANA LIMITED (LTD)
Colormax Company Ltd is a print, signage, and brand solutions company, offering the next generation a full range of services and solutions that include fast and reliable large format and commercial digital printing, outdoor signages, and branding at ultra-affordable prices. We provide top-notch quality using only the best materials from around the world plus near-perfect services.
for more details contact them on the information below
ADDRESS
12 Colormax Lane(2nd Mama Kwaku Link) Spintex, East-Airport, Accra, Ghana
Telephone
LAN:  0302-811-335, 0302-811-724
MOB: 0243-667-617, 0544-332-783
GET4LESS GHANA
they are wholesale and retail shops that sell quality and affordable products such as electronics and other consumable products
location
osu oxford street Accra-Gnana
contact
0500290290
website
get4lessghana.com
Email
branches
osu – adjacent Frankies

labor – opposite lab one senior high school

spinifex – in front of old china mall

Tema – opposite Ghana water company

Takoradi – at timber bar road.
DEUS INFINITUS LIMITED
This is a limited liability company known for its excellent customer service in the supply and delivery of printer and print toners across the country. 
ADDRESS
P.O.Box CT10766, Cantonments-Accra NO.25 Yama plaza, 3rd floor-apartment 7
kingsby roundabout Christ home avenue Achimota
Phone
0302422666
fax
0302422666
mobile 
0559722669
website
http://www.deus.com.gh
CANWEST LTD GHANA 
Canwest Ltd Ghana is a worldwide wholesale distributor of IT equipment especially in printers, toners, and all printer accessories. 
ADDRESS
Dzorwulu, osu Badu Street Plot 210
Osu behind Frankies, Accra
website:
http://www.canwestghana.com
mobile
0549750300
Teqmartzone Ghana limited
Teqmartzone is Ghana's premier retail outlet for Laptops, desktops, printers, portable scanners, I.T products, services, and accessories. Satisfaction is our ultimate goal hence we always have promos ongoing. We believe we are in business because of our customers.
ADDRESS
Tesano Accra Ghana
PHONE NUMBER
MOBILE PHONE
0243655916
0207537753
0591577994
website 
Ishau-Hureima Ventures
THIS SHOP IS INTO THE SALE OF COMPUTERS, MOBILE PHONES, AND ACCESSORIES, LAPTOPS, PRINTERS, IMPORTS, AND EXPORTS. THIS FIRM ALSO SUPPLIES COMPANIES WITH PRINTERS AND COMPUTERS TO GOVERNMENT INSTITUTIONS, SCHOOLS, BANKS, ETC
ADDRESS 
Madina Zongo Junction, Adjacent Prudential Bank
P.O.Box 30, Nima – Accra, Madina, Ghana
phone
0264336894
mobile
0264336894
WORKING HOURS FOR ALL SHOPS
MONDAY-          8 AM-5 PM
TUESDAY-          8 AM-5 PM
WEDNESDAY-   8 AM-5 PM
THURSDAY-       8 AM-5 PM
FRIDAY-              8AM-5PM
SATURDAY-       8 AM-5 PM