Today I am taking you through everything you need to know about rechargeable fan: the price of rechargeable fans in Ghana, buying guide, where to buy and best/promotional deals available.
When buying a rechargeable fan in Ghana, you should consider a lot of things.
Make sure there is value for money.
With rechargeable fans, you do not need to plug it into an electrical source always.
All you need to do is to charge it fully and use it until the battery is fully drained.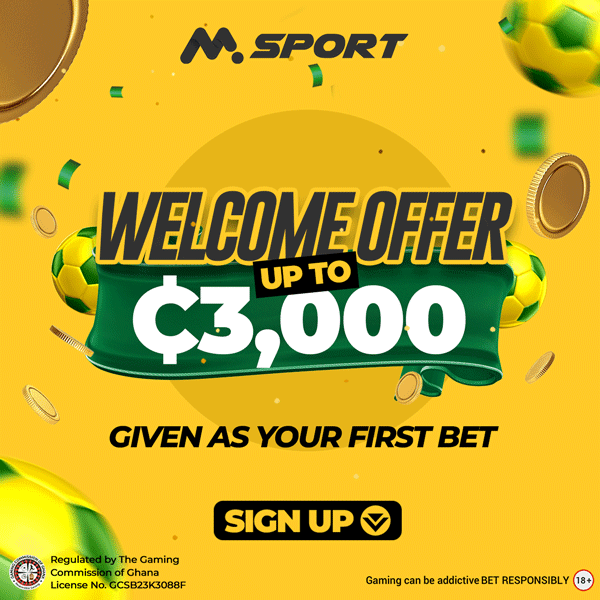 It comes in handy especially when you stay in a town with a lot of power outages (lights out).
It is also suitable for students.
When buying, make sure to check the battery life.
You should consider buying one whose battery can last for at least 8 hours.
I am going to list the best rechargeable fans, their prices and where to buy each of them.
Are you ready?
Let us get started.
Rechargeable Fans and Prices.
Nasco Rechargeable Fans.
Nasco Electronics is noted for the production of quality electronic appliances for the African market.
They also have quality and affordable rechargeable fans with amazing features.
Check the price and specs below.
Price of fan: GHC 250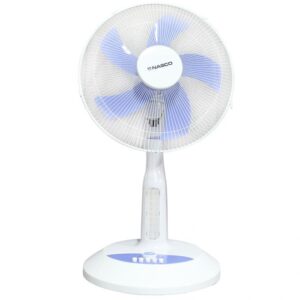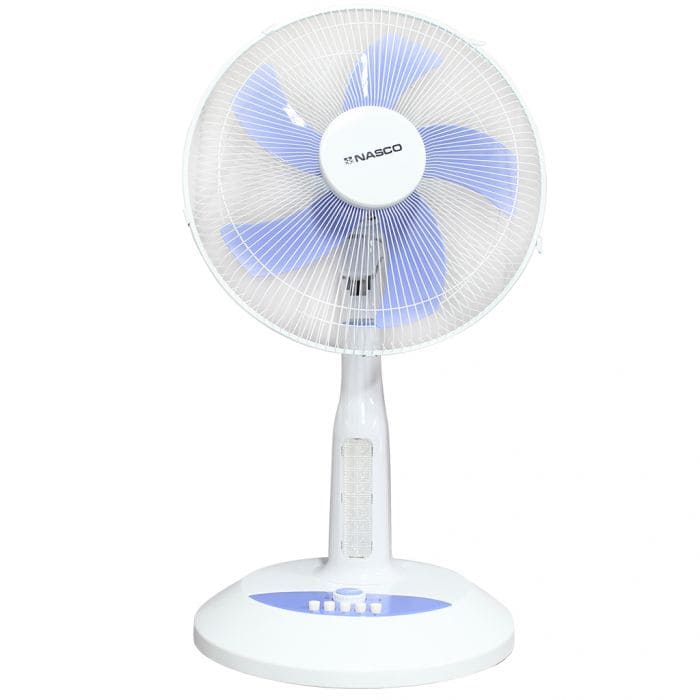 Features.
Power supply: 15 – 25W
Modes of operation: 3
Blades: 5

Operates silently

Adjustable height and oscillation
Binatone Rechargeable Fans.
When it comes to quality and durable electronic appliances, Binatone is one of the most trusted brands in the market at the moment.
Binatone fan can last for over 5 years.
Their products are quality and can stand the test of time.
View the features of the rechargeable Binatone fan below.
BINATONE 16″ Rechargeable Standing Fan (RSF-1602)
Price: GHS 431.99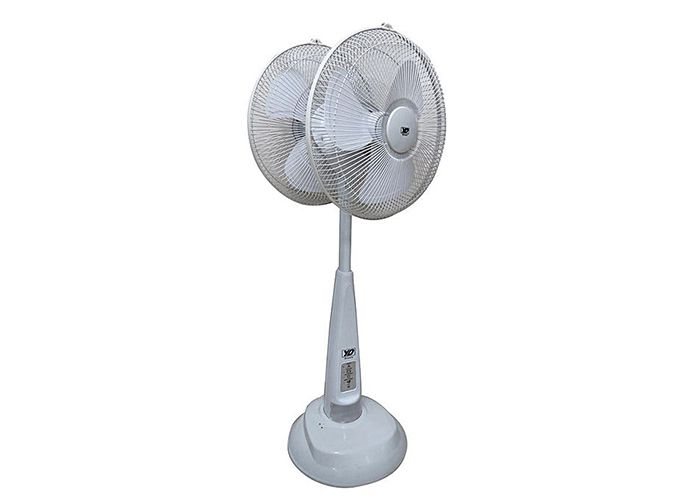 Features.
Oscillation and height adjustment

AC/DC Function

Built-in LED night light

Comes with 2 piece 6V 4.5Ah battery

Battery last 4.5 hours/high speed, 5.5 hours/low speed, 120 hours/standby mode

Charging and operating indicator
Syndicated Capital Quality Rechargeable Fan.
This is a rechargeable fan than comes with a lot of features: LED light, phone charger, remote control, strong Lithium battery.
Price: GHS 550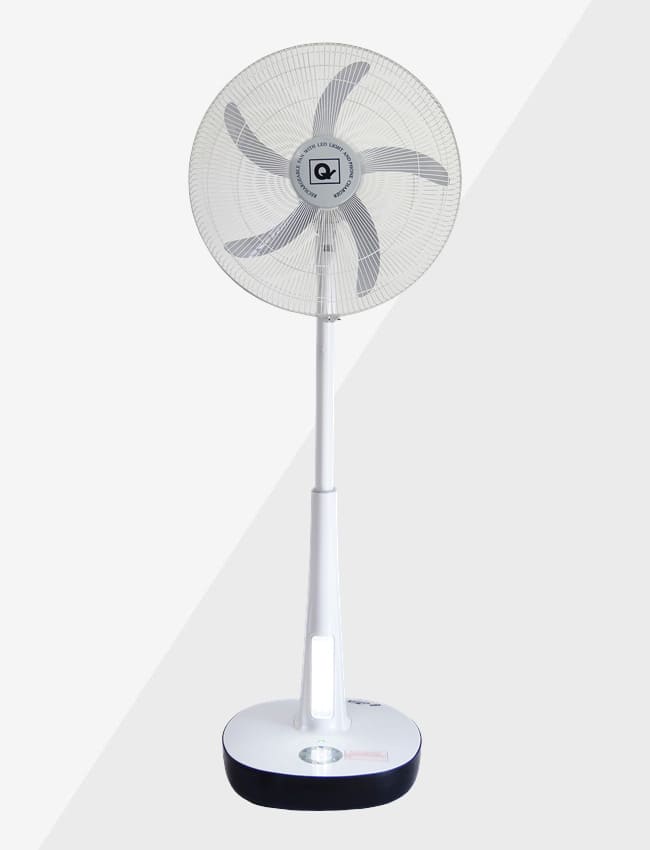 Specifications.
Battery can work up to 8 hours

LED provides light.

Anti corrosive

12 months manufactures warranty

Charging indicator

Adjustable fan head.
YD Dual Head Rechargeable Standing Fan – 16″ – YD-6916.
Price: GHC 224
Specification.
Voltage: 220 – 240v/50Hz
Six LED Lights
Where to buy.
You can your fan at these shops.
PC BOSS Electronic Retailing

Zoobashop Ghana

Jumia Online Shop