Printing Hasn't Been Any Easier in Ghana; Printing is One Of The Most Important Activities People Partake in.P
Printingis a Fundamental Part Of Any Business, Corporation or Individual Person's Life.
Be it From The Personal Touch Or Providing Something The Client Can Hold For Themself, Printing Could've Get Much Better Even If It Tried!
It Provides Various Options For Advertising And is a Brilliant Way To Draw In New Clients Face To Face.
Not Only Does It Allow You And Your Business To Be Different And stand out from your competitors, it Also Gives You The Upper Hand in Alot Of Things.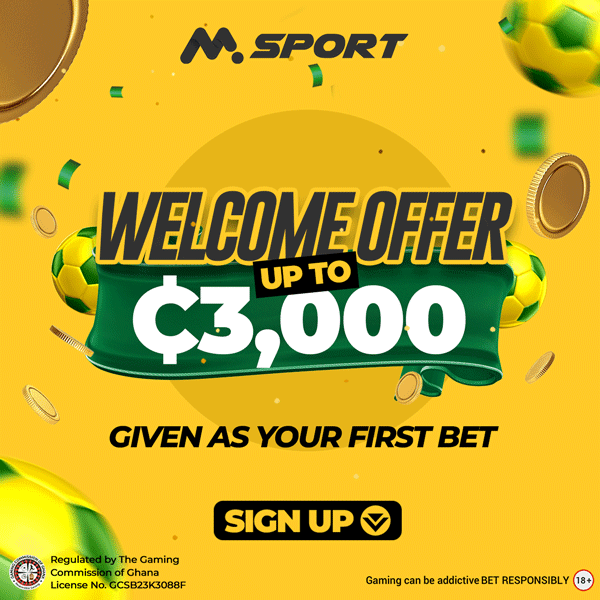 Looking to Get Some Printing Work Done? Quickly, Cheaply And With Too Quality? Look No Further.

In This Article, We Give You A List of Top Printing Presses In Ghana That Have Stood Out Over The Years.
FollowThis Article!
1. COLORMAX GHANA LTD
Location: 12 Colormax Lane(2nd Mama Kwaku Link) Spintex, East-Airport, Accra
Colormax Company Ltd is a Print, Signage And Brand Solutions Company, Offering a Range of Services And Solutions That Include Fast And Reliable Large Format And Commercial Digital Printing.
Tel: 0243667617 / 0544332783
2. IMAGE POINT LIMITED
Location: 16th Lane, Osu – Re, Accra
They Are a Print And Advertising Outfit Aiming to Provide High Quality Tailor-made Print Solutions to Individuals And Corporate Ghanaians.
Tel: 0267 999 111 / 0266135280
3. Digi-Prints Ag Service
Location: Spintex Road, Accra
Digi-prints Is Printing Press Based in Accra. They Produce Foto-books And Offer A Large Range Of Customised (Personalised) Products And Services For Individual Customers, Small Businesses, Public Institutions And Corporations.
Tel: 0208 841 484 / 0504 991 075
4. BluPrint Advertising Ltd
Location: Kisseman, West Legon. Near Pure Fire Church, Accra.
BluPrint is Your Number One Print Firm That Never Compromises on The Quality Of Print For Its Client. They Give You The Best Services at Very Affordable Prices; Their Prices Are Very competitive Just to Give You Value. They Have Trusted Brands of Printers That Give You Quality End Products.
Tel: 0501099670 / 0243585389
5. AD-AGE CONCEPTS
Location: 22 Ben Sai Street,<br> Agbogba Suncity near Lighthouse Chapel, Accra.
Ad-Age Concepts is a Printing Press Company Working in Advertising, Printing, Graphic Design and Web Designing Services. They Have Been in The Business for over 10 years helping Small, Medium and Large Sized Businesses to Grow Their Busineses.
Tel: 0243 010 223 / 0277 015 015
6. BlueVyne Ltd.
Location: Number 21 Avenue C, (close to C.E.M.) North Legon, Accra.
BlueVyne is a Printing, Branding and Advertising Company whicyh Aims at Providing it's Customers, Individuals, Corporate Bodies and Religious organizations With Quality, Affordable and Attractive Printing Services. They Also Assist their Customers With Design and Communication Skills.
Tel: 030 393 2712 / 050 466 2121
7. PrintRoll Limited
Box AT 359, Achimota School, Accra, Ghana, Accra
With PrintRoll Ltd, You Get Great Deals With High Quality Design And First Class Printing Services. They Also Provide You With Quick And Timely Service Delivery
Tel: 0501 099 670 / 024 004 1118
8. AFUAVI DIGITAL LIMITED
Location: No. 58 Olusegun Obasanjo Way, Dzorwulu opposite Allied Filling Station, Accra.
Afuavi Digital Ltd. Has Individuals and Employees That Are Experts in Large Format And Digital Printing. Their Advanced Printing Technologies Gets You The Highest Quality Prints. On Time And in Grand Style. Don't Worry, Your Budget is Safe With Them. They Also Print Large format on Flexi and SAV.
Tel: 0302781933 / 0264920009

9. Bash Digital Hub
Location: Lapaz, Accra
Bash Digital Hub is a Full-Service Event Management, Digital Printing, Content Production and Digital Marketing firm. However, Their Core Services Are; General Printing, Large Format Printing And Product Advertisement.
Tel: 0504801258 / 0270034697
10. NND Digital Press
NND is a Ghanaian Owned Ghanaian Company That Specializes in Creating For You Quality Graphics And Digital Print Solutions. They Are Pioneers of Digital Print Setup in Ghana that use State of The Art Print Technologies From Pre-Press to Post Press. Their Very Skilled Team of Print Specialists Deliver High Quality, Timely and Excellent Services as Well as Delivery.
Tel: 0243503330 / 0243503399
At Any Of These Printing Presses, You Can Print, Banners, Brochures, Business Cards, Canvas Printing, Correx Boards, Envelope Printing, Exhibition Graphics, Flyers, Leaflets, Marketing Photographers, Postcards, and Stickers.
All These Will Help Greatly to Grow Your Busineses, Promote Your Programme And Get Your Message to The Whole World Effectively.
What Are You Waiting For? Get to Them Now!!