LG Electronics Incorporation is a worldwide electronics firm located in Yeouido-dong in Seoul, South Korea, they deal in electrical appliance such as television, Fridge, blenders, microwaves, home theatres, air conditioners and many more.
In this article, I will be taking you through the various prices of air conditioners in Ghana. Air conditioner is not just for cooling the room but for reducing your stress level, protecting you against heart stroke, and also maintaining humidity.

Prices of LG Air Conditioner in Ghana
The prices of LG air conditioner in Ghana varies due to sizes, models, promotions and also the shops where you purchased them.
| | |
| --- | --- |
| MODEL/BRAND | PRICE |
| LG 1.0HP DUALCOOL Inverter Air Conditioner,70% Energy Saving, 40% Faster Cooling | ₵6,749.00 |
| LG Non Inverter 12,000 BTU Fast Cooling and Energy Saving AC | 6,999.00 |
| LG DUALCOOL Inverter AC,1.5HP, 70% Energy Saving, 40% Faster Cooling | ₵9,329.00 |
| LG S4-C18TZCAA 18,000 BTU non Inverter Fast Cooling and Energy Saving AC | ₵9,999.00 |
| LG ARTCOOL Inverter AC, 1.5HP, Ioniser, Smart Diagnosis, Dual Inverter Compressor | ₵12,249.00 |
| LG GC S4-Q18KL3QE DUALCOOL INVERTER 2.0HP AIR CONDITIONER | ₵13,129.00 |
| LG S4-C24TZCAA 24,000 BTU non Inverter Fast Cooling and Energy Saving AC | ₵12,499.00 |
| LG AC CEILING CASSETTE INVERTER 2.0HP AT-Q18GQLE5 | ₵19,259.00 |
| LG ARTCOOL Inverter AC, 2.0HP, Ioniser, Smart Diagnosis, Dual Inverter Compressor | ₵16,629.00 |
| LG 2.5HP DUALCOOL Inverter Air Conditioner,70% Energy Saving, 40% Faster Cooling | ₵20,129.00 |
Some Online Shops You can Purchase Your LG Air Conditioners
Compughana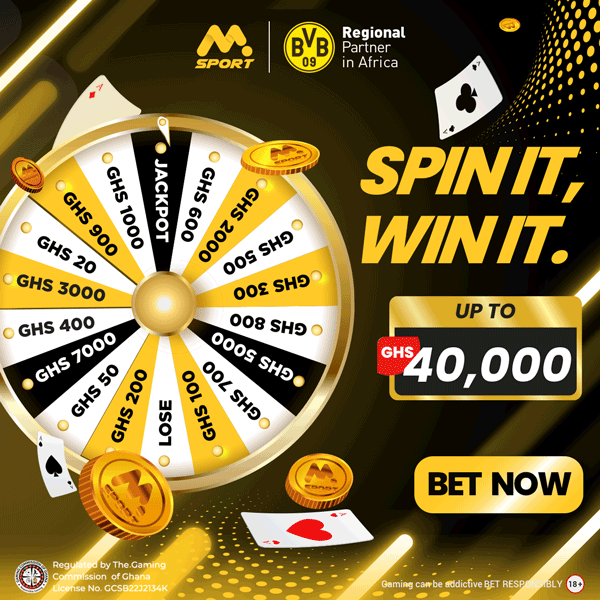 JIJI
Jumia
Electromart
Reap
Specifications of Some LG Air Conditioner Models
LG 2.5HP DUALCOOL Inverter Air Conditioner,70% Energy Saving, 40% Faster Cooling
CAPACITY 2.5HP
DIMENSIONS (W X H X D)998 x 345 x 210
COMPRESSOR Dual Inverter
FEATURE Energy Saving
Cooling Capacity 6,448W 22,000BtuMax Cooling Capacity 24,500Btu/h
Power Input (Cooling)1,880WRunning Current (Cooling)8.2A
EER 3.43W/W 11.70Btu/h.WPower Supply 1/220-240V/50Hz
Air Flow Rate (Indoor, Max)20.0m³/minAir Flow Rate (Outdoor, Max) 49.0㎥/min
Moisture Removal 1.9l/hSound Level (Indoor, H/M/L/SL) 46/40/36/31 dB (A)
Sound Level (Outdoor, Max) 55dB (A)Refrigerant (Type) R410A
Refrigerant (Charge (at 7.5 m)) 1,400gAdditional Refrigerant Charge 20g/m
Power Supply Cable 3 x 1.5 (No x mm²)Power and Communication Cable 4 x 1.5 (No x mm²)
Piping Connections (Liquid Side) 9.52mmPiping Connections (Gas Side) 15.88mm
Drain Hose Size (O.D/I.D) 21.5/16.0mm 0.85/0.62inPipe Length (Standard/Max)7.5/20m 24.6/65.6ft
Fan (Indoor) Type Cross Flow FanFan (Outdoor) Type Fan, Propeller
Dimensions (Indoor (WxHxD)) 998 x 345 x 210 mmDimensions (Outdoor (WxHxD)) 870 x 650 x 330mm
Net Weight (Indoor) 11.9kg 26.2lbNet Weight (Outdoor)42.1kg 92.8lb
LG AC Ceiling Cassette Inverter 2.0HP AT-Q18GQLE5

Product Type Ceiling Cassette
Inverter Technology Yes
Fast Cooling YesSuper Energy Saving Yes
Indoor Unit Noise Level (H/M/L) 36 / 34 / 32 dB(A)Refrigerant Type R410A (Environmently Friendly)
Operation Range Up to 54°CHigh Ceiling Mode Yes
Clean Air Filteration YesIndependent Vane Operation Yes
GENERAL SPECIFICATIONS
Power Supply (ø / V / Hz) 1/220~240/50Cooling Capacity 5.3 Kw
Power Input 1.6 kWEER 11.6 Btu/h/W
COP 3.4 W/W
INDOOR UNIT
Running Current 0.6 AAir Flow Rate (H/M/L) 17.0 / 15.0 / 13.0 CMM
Dehumidification Rate 2.1 l/hBody Dimensions (W x H x D) 840 × 204 × 840 mm
Panel Dimensions (W x H x D)950 × 25 × 950 mmNet Weight 20.0 kg
OUTDOOR UNIT
Running Current 6.7 ACompressor Type Twin Rotary
Sound Level (H) 48 dB(A)Dimensions (W x H x D)870 × 655 × 320 mm
Net Weight 44 kgPiping Connections (Liquid)Ø 9.52 mm
Piping Connections (gas)Ø 15.88 mmDrain (Outdoor / Indoor) Ø 32 mm / 25 mm
Max. Piping Length (Main Piping)30 mMax. Elevation Difference (Indoor-Outdoor)15 m