As a technology-oriented blog, we strive to bring you the best in terms of Information Technology in Ghana.
In this post, I am going to give you a complete list of all the top IT Companies in Ghana, their services, location/branches, and contact details.
Regardless of your location, you'll find an IT firm near you by reading this article.
The demand for IT services in Ghana has increased in recent times.
Ghanaians are now finding it more useful to use IT in their day to day business activities, conversations, amongst others.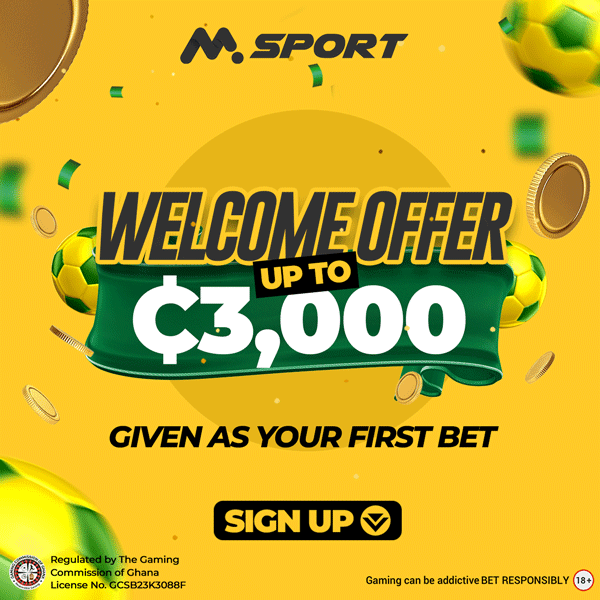 See the List of Top IT companies in Ghana below.
The list contains companies specializing in software engineering (website development, mobile app development, etc.), hardware and both.
NB: It is arranged in no particular order.
Vokacom

Vokacom specializes in software development and data management.
Formed in 2004, Vokacom has worked on several private and government projects.
They are noted for the GhanaPostGPS which was built in 2017.
Contact Vokacom using the address details below.
Physical Address: #8 Sorghum Street. Dansoman Keep fit down
Telephone: 0302 -309-375
Official email: [email protected]
Digital address: GA-585-7449
Google Maps Address: CLICK HERE
Oasis Websoft
Oasis Websoft specializes in website, mobile app development and consulting.
They are noted for the creation of the 'One District One Factory's' website. Contact Oasis for all your IT needs. You the contact details below.
Physical address: No F588/2 Ogbame Street, Osudoku, Osu, Accra, Ghana
Telephone: 030 396 9492
Official email: [email protected]
Locate Oasis Websoft Here -> GOOGLE MAPS. 
Websoft solutions.
Websoft solutions is also a giant in the IT industry in Ghana. It is one of the top IT companies in Ghana at the moment.

They specialize in portal, web and desktop applications and mobile app development.  They also provide hosting solutions for website developers.
Contact website using the address details below.
Head office
Cambodia Estate
Adj Eden Tree,
Community 18 Tema, Accra, Ghana
Telephone: 0277 811 250
WhatsApp: 0246  824 458
Postal Address.
P.O. Box KN609
Kaneshie, Accra
Compu Ghana.
Compu Ghana is a market leader in both the cooperate and retail sectors of the IT industry in Ghana.
They deal in the sale of computer hardware, printers, and other accessories. Compu Ghana has several branches across the nation.
To contact Compu Ghana, use the details below.
Head Office:
Mac Coffie House, Oxford Street, Osu, Accra, Ghana
Telephone: 030 707 0701 /2/3/4/5
Official email: [email protected]
Cavemen
Cavemen is an Accra based digital agency that focuses on building websites, mobile applications and also graphic design works.
It was started by two Ashesi University alumni. Contact Cavemen using the address below.
Official email: [email protected]
Telephone: 0303 937 356
Physical address:
Y21A Agostinho Neto
Airport Residential
Accra, Ghana
Sesi Technologies
Sesi Technologies is an IT firm specializing in building software and hardware solutions for farmers.
It is noted for its flagship product, Grainmate which helps farmers to reduce post-harvest losses.
Buy GrainMate HERE.
Contact Sesi Technologies now.
Physical address
Plot 18, Block 7
Ayduase, New Site
Kumasi, Ghana
Telephone: 0501 35 9999
Official email: [email protected]
Mpedigree Network Ltd
Mpedigree is using technology to impact our everyday lives.
Their products deliver web and mobile experiences tailored to your shopping convenience and security.
Contact Mpedigree on
WEST & NORTH AFRICA OFFICE
2 Goldkeys Heights, Relax Court Bend, Dzorwulu, Accra, Ghana.
Telephone: +31-20-211-1028
Dream Oval Limited
Dream Oval, a renowned IT Company in Ghana, specializes in building financial apps that solves a lot of challenges in the Fintech industry.
They are noted for SlydePay app which helps make mobile money transactions easy in Ghana and Africa.
Contact Dream Oval using the details below.
Physical Address:
2nd Floor, Crystal Plaza, Lashibi
Telephone: 0263 775 030
Official email: [email protected]
Soronko Solutions

Comsys Engineering

Cyst company ltd

Ropat Systems

Nandi Mobile

Leti Arts

Hubtel

Sabstech

Nalo Solutions

PCB Technologies

IPMC

Mericom solutions

Redmango

GCNet

Ostec

Busy Ghana

SpearHead

Rom Consult

Edel Technologies

Lranz Limited

West Blue Consulting

Subah

CodeWeb Company Limited

Billscom Consult

Swifta Systems & Services

TransGov Ghana

eSolutions Data Center

Rancard Solutions

Soft Tribe
These are the top IT Companies located in Ghana, my motherland. 
Share this with family and friends. Leave a comment, let's get interactive.