Information rules the 21st century.
Without information, ones existence is practically meaningless.
Just as the saying goes, "for the lack of knowledge, my people perish".
Without latest updates on what's going on in the world, latest music and the latest talk shows, there is very little a man or woman can do.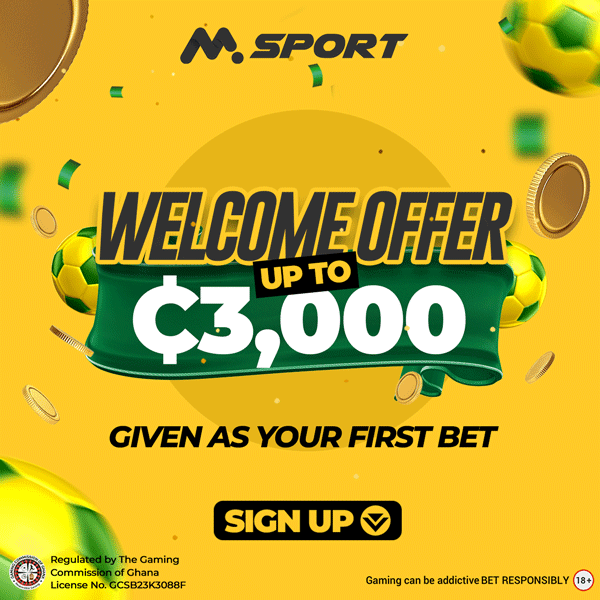 Radio provides us with this: Information.
For many years, radio stations could only be accessed on a radio set; sometimes very big sets that are difficult to carry around.
But today, you can listen to radio anywhere you want and on any device.
Even more so in Ghana, where there is a large variety of radio stations to choose form in all regions with different frequencies.
Most of these radio stations are situated in Accra where the demand for radio is much higher.
Almost all these radio stations can be listened to online on any device.
Here's a list of top radio stations in Ghana and how you access them online.
Names of radio Stations in Ghana with online access.
1.Citi FM 97.3
City FM is a radio station that broadcasts from Adabraka in Accra.
The radio offers programmes and talk shows that meet the very need of the listener.
News that is relevant and documentaries that improve and educate society.
With English as it's major language, it is the favourite of many Ghananains.
2. Okay FM 101.7
Okay FM is based inTesano, Accra. It is a very radio station in Ghana.
It blends traditional and local music to give its listeners top satisfaction.
3. Peace FM 104.3
Peace FM is known to be the hub of accurate, timely and juicy news reports.
With the best presenters and news anchors.
Just like other radio stations mention in this article, okay fm can be tuned online.
4. Y FM 107.9
Y FM is Ghana's number one youth station.
It is an ultimate favourite of the young and young at heart.
5. Radio XYZ FM 93.1
Radio XYZ is a 24-hour online radio station in Ghana.
It is committed to promoting Ghanaian culture and music while providing it's listeners with relevant content.
6. Asempa FM 94.7
Asempa FM is an Accra-based radio station that gives its listeners the exact content and listening experience that they desire.
Another favourite of the Ghanaian elderly and matured.
7. Class FM 91.3
Looking for the best local and international tunes, look no further than Class FM.
8. Happy FM 98.9
Happy FM has shown that they are indeed the leading sports radio station in Ghana.
Serving you with updates from football, basket ball, volley ball and many others sport leagues.
9. Oman FM 107.1
Oman FM is Ghana's leading politics station.
Tune in to receive the latest news about democracy in Ghana.
This estation also has an online presence and it reaches all the corners of the country.
10. Pink Radio 96.9
Pink Radio is a modern radio station situation which broadcasts mainly to people who are ready to learn new things and concepts.
It is a fairly new radio station but has an online presence.
11.Kasapa FM 102.5
Kasapa FM is a lifestyle and urban focused station.
It deliverers appealing talk shows and programs including lifestyle, entertainment, live music shows, live-talks and sports.
Kasapa delivers accurate, relevant, factual and well researched content for its audience.
12. Rainbow Radio 87.5
On Rainbow Radio you get the best business news, entertainment, African stories and politics from Ghana and across the globe.
They also broadcast current news and current affairs for its audience.
13. Obonu FM 96.5
Obonu FM is a public radio station broadcasting from Tema, in Accra.
It is a subsidiary of the Ghana Broadcasting Corporation that carries entire media industry in Ghana.
They also deliver accurate, relevant, factual and well researched content for its audience.
14. Atlantis Radio 87.9 FM
Its unique programming lineup always has Ghanaians on edge.
They include entertainment programs, talk shows, sports, music, and news, among other programs. They also broadcast for online listeners.
Here is a list of websites where you can listen to the radio stations listed above.
1. onlineradiobox.com
2. radio.com.gh
3. Tunein.com
4. www.asempaonline .com.
5. pinkfmonlinegh.com.
6. Streema.com
7. Mytuner-radio.com
8. Radioghana.net
9. Www.liveonlineradio.net


Visit any of these websites with a device connected the internet.
On arrival at each of these sites, you will see a list of radio stations like the ones listed above.
Click on any one you want to listen to and the station begins to play on your device.
Easy peasy.!


With radio stations in Accra you can download the app of the radio station you want to listen to online on playstore.
For instance, just open your playstore and type in the radio station you want.
Their app will show up and then you download the app and start listening.
On Google play store, you will get apps of radio gold, hitz fm, starr fm and many others listed above.
Forget about the stress of having to carry a radio around everywhere you go.
Online radio streaming and online radio stations is the new ish.
Get connected to your favorite radio stations online and enjoy more content on the go.