I am going to give you a free step by step guide (with pictures) on how to create a verified PayPal account in Ghana with ease.
A lot of people usually contact me to create a PayPal account for them.
For this reason, I did a thorough research on the topic and have put this article together to enable you to create a business or personal PayPal account with ease.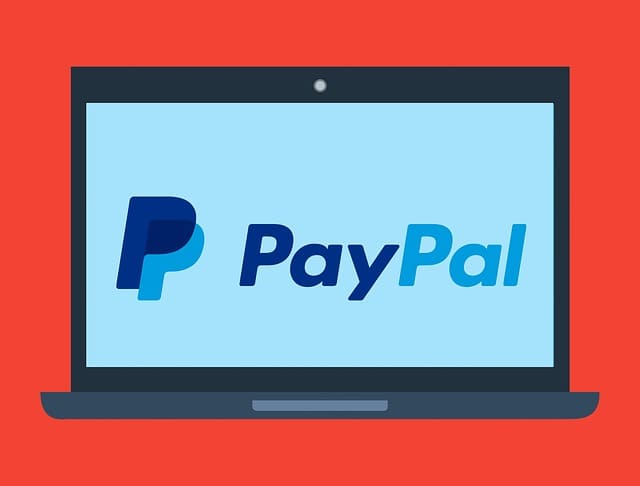 There are people who create PayPal account for a charge of GHC 30 – GHC 50.
You can, however, do everything yourself and save this money.
In the method I am going to use here, you don't need any international number.
All you need is your mobile phone number, current address and your full legal name.
As the world becomes cashless and more connected, it is important that you get yourself a secured payment gateway like PayPal for faster and easier transactions.
This guide will also include:
How to withdraw money from your PayPal account

How to load money into your account

And a lot more.
Without wasting much time let us see what PayPal account registration entails.
What is PayPal?
PayPal is an online wallet service for receiving and transfer of funds securely.
It is owned by an American Financial Institution registered in the United States of America and several countries.
It is by far the biggest online wallet service in the World.
PayPal officially blacklisted Ghana in July 2014 due to high number of internet fraud coming from the country.
Although PayPal promised to remove the ban from Ghana in 2019 but that has not happened yet.
Importance of having a PayPal Account.
Why is everyone yearning for a PayPal account?
What are the benefits that come with having an account?
PayPal provides a secure and easy way of transferring and receiving funds online.
Below are some of the benefits you enjoy after registering a verified PayPal account.
Secured online transactions.
Transactions with PayPal are very secured.
Your credit card or bank details is not needed by the online merchants.
All they require is the email you used for the PayPal registration.
PayPal only collects your credit card details during the signup process, encrypt it and store it in a secure system.
So, you don't have to panic when sending or receiving funds using PayPal.
In Ghana, making an online purchase is sometimes a daunting task.
Having a verified PayPal account removes this stress.
You can easily purchase anything online using funds from your PayPal.
All you need is your email address and password and you are good to go.
PayPal transaction takes less than a minute to reflect.
It comes with speed.
What you need to register a PayPal account.
To create a verified PayPal account in Ghana, these three things are needed. They are:
A working phone number (MTN and Vodafone Preferably)

Full name on your national identification card (it can be Ghana Card, Voters ID, Drivers License, traveling passport)

A working email addresses
Once you have all these requirements ready, you can proceed to the steps below to create your account.
NB: it is recommended that you do the registration on a computer using Google Chrome browser.
Steps to create a PayPal Account in Ghana.
You can watch the video below. It has the complete steps.
If you are unable to watch the video, kindly continue to read the guide below.
Visit paypal.com/ls (this is the PayPal Lesotho homepage). We ain't using Ghana because it is banned in Ghana.
Click on "Sign Up" at the top right corner. It will take you to the signup page.
Choose the business account. It gives you more features.
Enter your valid email address. (Gmail preferably)

Click continue to proceed. Fill in all other details asked.
Name: use your real name on your identification card to be on the safer side during verification process.
Business Name: Enter your business name if you have one. Otherwise coin any name and use it.
Phone number: click on the GHANA flag and select Ghana, then enter your valid telephone number. This step is very important.
Postcode: key in 00233
Business address: use your house address
Currency: choose the United States Dollar.
Click on submit
Important: after this, don't continue to fill the form. Rather, wait for an email from PayPal.
PayPal will send you an email briefly. It means that the registration has been successful.

Log in to your newly created PayPal account and complete the steps on your dashboard.

Once you are done with everything relating to the dashboard, you now have a fully functional PayPal account in Ghana.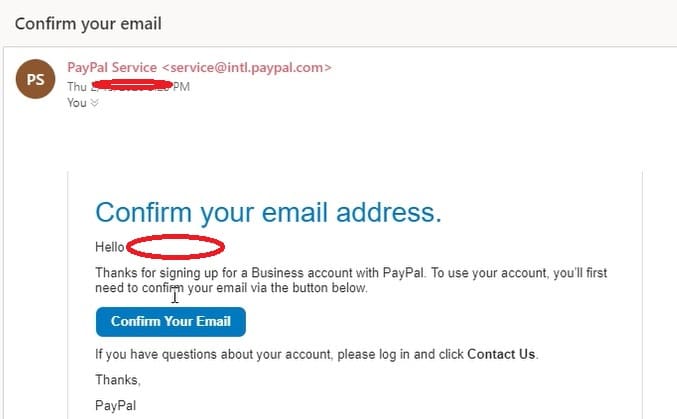 You can send and receive funds and make payments.
Important: if you encounter any difficulty in creating your account, leave a comment below.
Now we are done with creating the account. What's next?
How to fund a PayPal Account
Funding your PayPal account is very simple and straightforward.
Here are four ways you can use to fund your PayPal account here in Ghana.
Buy from friends
You can buy funds from friends who are selling.
All you need to do is send the Ghana Cedis equivalent to their mobile money account and they will send you funds by giving them your email.
Beware of scams
Buy from Online Electronic currency exchangers
There are online electronic currency exchangers who sell and buy PayPal funds.
See the complete list of credible online currency exchangers HERE.
Buy perfect money and convert it to PayPal
You can equally buy Perfect money funds and convert it to PayPal.
This can be achieved by using services like Zenithincome.com
Funds from Debit or Credit Card
This is the most secured way of funding your PayPal account in Ghana.
All you need is to contact your bank for a credit card from.
After that, you link your credit card to your PayPal account
I personally use the United Bank of Africa's debit card to do my online transactions. I will recommend it for you.
To load funds from your debit card to PayPal, just add the card to your PayPal account.
From there, you can fund your PayPal account.
How to withdraw funds from your PayPal Account.
Withdrawing money from your PayPal account is simple. Use the following methods to achieve that.
Sell the funds to online exchangers and receive it Ghana Cedis equivalent via MTN Mobile Money or Vodafone Cash.
Sell the funds to friends who needs PayPal funds and receive physical cash or mobile money

.
Watch Video of PayPal Account Creation.
The video of the process will be uploaded in no time.
Important information.
Now I would like to hear from you.
Did you have any problem in creating your PayPal account in Ghana.
Or you can't load funds onto our account?
Either way, proceed and leave a comment below.
I will answer all of them.
Thanks for visiting us.