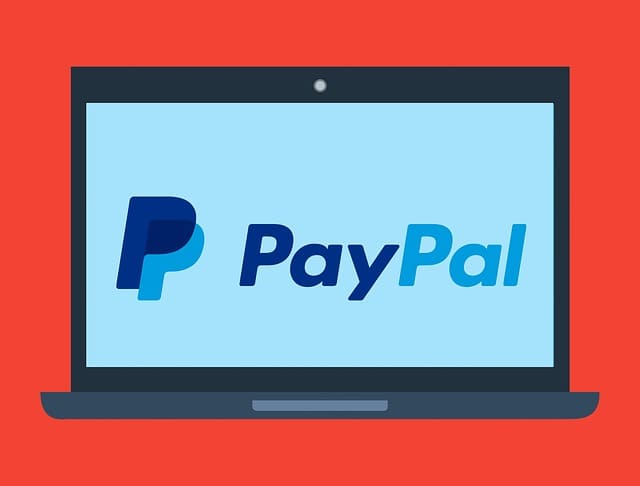 Do you want to learn how to create a genuine PayPal account in Ghana? Then we've got you.
After learning from here, you can create for yourself or assist people to register PayPal account in Ghana and charge them a small fee.
PayPal has been a popular topic in Ghana in recent times.
Due to the increase in online transactions and electronic payments, everyone needs a secured online wallet service.
There are several ways to send and receive money online into a bank account or mobile money.
PayPal has an edge over all of them.
In this guide, we are going to give you a complete step by step process on how to register a free and verified PayPal account in Ghana.
A lot has gone into this piece, we encourage you to share it with your friends and family as a way to support us.
Should in case you encounter any problem during the process, leave a comment below.
Summary of this guide
Free PayPal account creation process

How to withdraw money from your PayPal account into bank or mobile money

How to fund your account with ease

And a lot more.
NB: This is a long article. It is detailed and hides nothing from you. Take time and read it to the end.
What is PayPal
PayPal is an online wallet service for the transfer and receiving of funds.
You can do a lot with your PayPal account in Ghana.
It is an American Financial Institution registered in the United States of America and several other countries.
PayPal is by far the largest online wallet service in the world.
Uses of a PayPal account.
What can a verified PayPal account be used for in Ghana? You can do a lot with your account.
See the uses of a genuine PayPal account below.
Buy things online

Buy domain name

Pay your employees

Receive money from friends and relatives abroad

Send money to abroad from Ghana

Transfer money to bank account

Fund your forex trading account
Benefits of using PayPal over other alternatives.
Why is PayPal chosen over other online payment services? PayPal has an edge over most of them due to the following reasons.
Secured online transactions
When you pay with PayPal, you don't need to provide your credit card details to the merchant. This reduces the risk of credit card fraud and online money scams. PayPal collects your credit card information once and secures it during the registration process.
All you need to make Payment using your PayPal account is your email used for the registration.
PayPal transactions averagely take few minutes to reflect.
How to create a PayPal account in Ghana
What is needed to create a PayPal account? (Requirements)
To be able to create a verified and genuine PayPal account for free, you need to have the following.
An active telephone number (MTN, AirtelTigo, Vodafone). I used MTN in creating my account.

Full name as seen on your identification card.

A national identification card. It could be a driver's license, travelling passport, Voter's ID, Ghana Card.

A valid and active email address.

Laptop/mobile phone and internet connection.

Google Chrome browser is recommended.
Once you have all the above requirements in place, you can proceed to register for PayPal. Follow the steps by step guide below. Don't skip any of them.
NB: it is recommended that you do the registration on a computer using Google Chrome browser.
Registration process (Steps to create a PayPal account in Ghana)
I have recorded the entire PayPal registration process into a video tutorial.
You can watch the video for full instructions or read the guide below.
TRICK: We are going to use a different country to do our registration because it is banned in Ghana. Per the research we did, registration goes through easily using the PayPal Lesotho homepage.
Open your web browser and type paypal.com/ls into the address bar

Click on "Sign Up For Free"

Choose a business or personal account. We recommend a business account as it comes with more benefits.

Enter your email address and click "Continue" t to proceed.

Enter your preferred password. Use a strong and secured password.

Enter your legal first name, last name and business name. Enter any name if you don't operate any business.

Choose Ghana dialling code (+233) and enter your valid Ghana telephone number.

Enter your address, city/town/village, state/province/region, postal code.

Choose primary currency. The dollar is recommended.

Accept user agreement policy and click "Agree and Continue" to proceed.

Choose Business type and click/tap Continue to proceed.

Enter your Data of birth

Choose nationality (let it remain Lesotho)

Choose identification document you have (any national ID)

Enter your National ID number and click submit
You have successfully created your PayPal account in Ghana for free. You will be redirected to your PayPal personal dashboard.
We are not done yet, the email needs to be verified.
Confirm your email address
After successful registration, PayPal will send you a verification email.
Log in to your email account inbox and click on the verification link to verify your account.
You are now set to make transactions with your account.
How to deposit money into your PayPal account
Now that you have the account, you should know how to deposit money into it for your online transactions.
There are several ways to fund your PayPal account. You can use any of the process listed below to achieve that.
Buying funds from friends.
You can buy funds from friends who are selling.
All you need to do is send the Ghana Cedis equivalent to their mobile money account and they will send you funds by giving them your email.
Beware of scams
Buy from Online Electronic currency exchangers
You can purchase PayPal funds from any of these online exchangers.
See the complete list of credible online currency exchangers HERE.
Buy perfect money and convert it to PayPal
You can equally buy Perfect money funds and convert it to PayPal.
This can be achieved by using services like Zenithincome.com
Funds Your Account using Debit or Credit Card
This is the most secured way of funding your PayPal account in Ghana.
All you need is to contact your bank for a credit card.
How to get buy a credit card online.
After that, you link your credit card to your PayPal account
I personally use the United Bank of Africa's debit card to do my online transactions. I will recommend it for you.
To load funds from your debit card to PayPal, just add the card to your PayPal account.
From there, you can fund your PayPal account.
How to send money to someone via PAYPAL?
To send money to someone via PayPal,
go to your dashboard

click on send money.

Enter the recipient's email address.

Enter the amount and click send.
 How to withdraw money from your PayPal account
Withdrawing money from your PayPal account is simple. You can use the UBA Africard or Mastercard to withdraw your Paypal funds.
You have to link your Paypal account to your credit card. After successfully doing that, follow the steps below to withdraw funds.
Go to https://paypal.com/ls

Enter your email address and password.

You'll be redirected to your dashboard.

Click on "Withdraw Funds".

Enter the amount and click on "Continue".

A summary of the transaction will be displayed to you.

Click on "Transfer" to send money.
Funds will mostly be sent within a few minutes or 5 to 7 days.
How to withdraw Paypal to MTN Mobile Money
Go to https://zenithIncome.com

There are two columns. Choose Paypal from the left column and MTN Mobile Money from the right column.

Click "Next" to proceed.

Follow the proceeding prompts to complete the transaction.
 How to link your PayPal account in Ghana to a UBA account.
Here's how to do it:
Click on Portfolio at the top of the page.

Click on Register a bank card on the left of the page.

Follow the instructions on the page to register your card.
 Frequently asked questions (Answered)
Can a PayPal account be used without a bank?
Yes. You can perform all transactions with your Paypal account without a bank account.
Why is PayPal not available in Ghana?
In July 2014, PayPal delisted Ghana from its eligible countries due to a high number of internet, credit card fraud and money laundering.
In 2019, the Vice President of Ghana assured Ghanaians that Ghana will be whitelisted in no time. Until this comes into effect, stick to this post to get yourself an account with ease.
PayPal app
Important information.
This method is working at 100%. You don't need to change your IP address or VPN.
Now I would like to hear from you.
Did you have any problem in creating your PayPal account in Ghana.
Or you can't load funds onto our account?
Either way, proceed and leave a comment below.
I will answer all of them.
Thanks for visiting us.