In This Article, we Give You a List of The Top Automobile Companies in Ghana; Together With Their Addresses And Contacts.
Moving From Place to Place With Ease is More Important Than it Seems.
The Ability to Travel Across the Country in Just Few Minutes or Hours is a Blessing Some of us Take For Granted.
Transport is Very Important And More Beneficial Than it Seems.
Imagine a World Without Cars? The Transport Industry is a Multimillion Industry With Unlimited Possibilities And we Can Say Same in Ghana.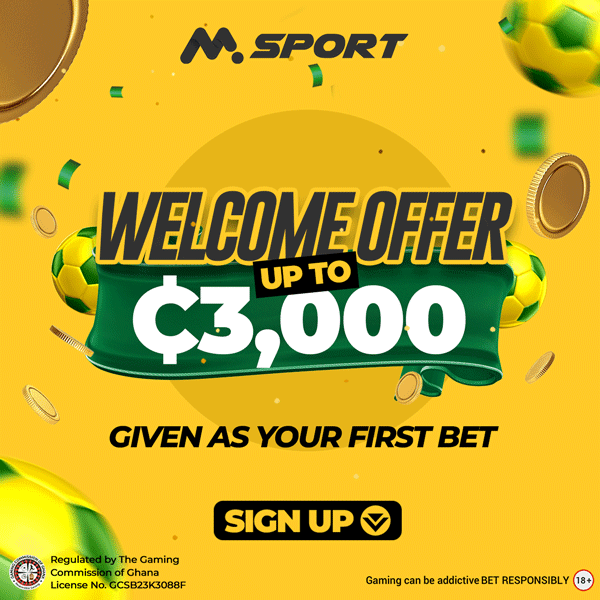 Automobile Companies Are Organizations Involved in The Design, Development, Marketing, And Selling of Motor Vehicles.
It is One of The World's Largest Industries by Revenue.
Day After Day, Automobile Companies Make Huge Transactions and Serve Thousands of People With Automobile Services And Advice.
In Ghana, There Are a Good Number of Automobile Companies That Serve us With Quality And Luxury Automobiles, Vehicle Parts, And Automobile Advice.

In This Article, we Give You a List of Automobile Companies in Ghana. Please Stay Tuned.
Automobile Companies in Ghana
1. Koreana Bus Company Limited.
Koreana Bus Co. Ltd is The Ghana Subsidiary of Korea Auto Co. Ltd.
It is a Leading Distributor For KIA Buses in Ghana. Koreana Auto Was The First to Introduce Korea Buses Into The Country, With The First Been in 1994.
Address: Sapeiman – Accra, few meters before Toll Booth. Accra Ghana
PHONE NUMBER
+233 30290899 / +233 248514103
WEBSITE: koreanabus.com/
2. Ray's Auto Polishes
This is an Mobile Auto Detailing Company Established to Offer Vehicle Owners a Professional And World Class Cleaning Solution For Their Vehicles.
They Give Their Customers Value For Their Money by Treating Every Detailing Session as if it is Their Last Job, Until The Tiniest Spot of The Vehicle is Beautifully Cleaned.
ADDRESS
Oshimpa Link, Latebiokoshie, Accra, Ghana
PHONE NUMBER 0208420119 / 0240059571
WEBSITE: www.raysautopartsgh.com
3. Kantanka Automobile Company
The Kantanka Company is an Ingenious Automobile Company Which is Specialized in Manufacturing On-road And Off-road Vehicles.
The Company Also Works as an Assembly Company With The Purpose to Manufacture And Also Assemble Cars in ghana and the Whole African Continent.

Address: Off Accra-Winneba Highway, Gomoa-Mpota in the Central region of Ghana.
Mobile Numbers 024-203-7429 / 024-830-7330
Website: www.kantankaautomobile.com
4. AW Auto Parts Limited
AW Auto Parts Stands as One of The Most Trusted Automobile Retailers Online in Ghana.
They Display Dedication And Commitment to Quality Service, High Level of Professionalism And Product Dependability With Competitive Prices.
They provide Superior Quality Automotive Parts And Accessories Nationwide, While Being Distinguished as One of The Most Established Auto Parts Retailers in Ghana.
ADDRESS
Abossey Okai Bethel Accra Ghana, Accra
PHONE NUMBER
+233 302 631 993/024 464 0449
WEBSITE: awcarparts.com/
5. M&B Acheampong Enterprise
M&B Acheampong Enterprise Provides Complete Automotive Services to Most Major Brands of Vehicles.
They Service Domestic & Commercial Vehicles Locks & Door Switches.
They Also Imports All Kinds of Car Door Switches, Locks & Handles.
Address: Suame Anomaagye Opp. Suame Post Office Off. Magazine Rd., Kumasi, Ghana
Phone Number: 0266-314888/0244-159422
WEBSITE
www.facebook.com/mbaenterprise
6. Nisan Auto Parts Ltd
Provides Nisan Automotive Parts And Accessories to Ghanaians.
Address: Klan St, Accra, Ghana
Phone Number +(233) 302 224899
Website: www.nissan-apl.com/
7. Solar Taxi Limited
SolarTaxi Provides Modern Eco-friendly Mobility Facilities to The New African Who Inspires in Achieving Their Aspiration.
They Offer The African Middle-class Electric Vehicle (EV) as The Best Mobility Option, Which is Eco-friendly at an Affordable Cost to Meet The Growing Mobility Demand And Accessibility.
They Also Specialise in Ride Hailing, Electric Vehicle Manufacturing and Assembling, EV Maintenance, Solar Charging Stations, Solar Hubs And Electric vehicles Design and Development.
Address: Naa Asia Road, Blacksmith Area, Accra.
Website: http://www.solartaxi.co
8. General American Auto Parts
This Automobile Company Sells New And Used Cars, Car Parts, Car Body Parts, Engines, Transmissions, Brake Pads, Shocks, Struts, Engine Computers,fuel And Engine Additives (Dura Lube Brands).
Address: Suame Magazine, Kumasi, Ghana
Phone Number
+233(20)085-4008/+233(26)200-0988
Website
www.generalamericanautoparts.com
9. BA AutoParts
BA AutoParts Provides for You Automotive Parts And Accessories.
They Stocke DENSO Made in USA Alternators, Starters,Oxygen Sensors, Relays, etc. They Take Special Orders to Import Any Part For Any Vehicle From Any Where in The World. You Can Trust Them With All Your Automobile Needs.
Address: 1 Adade road, Accra, Ghana
Phone Number: 055 834 8000
Website: baautoparts.net
10. Add Auto Keys
Auto Key Programming Industry, Assures You of Good Products
and Excellent Service With Competitive Prices.
They Are Experts in Their Field And The Leading Auto Locksmith Company in Ghana.
Their Services Include Remote Key Programming, Car key
Replacement, Key Fob Sales,Sales and Fixing Of Keyless Remotes And Replacement of Lost Transponder Keys.
Address: Red okai str achimota , Accra, Ghana
Phone Number
030 242 3151/ 0243008244
Website: www.addautokeys.com
There You Have it.
A List of The Top Automobile Companies in Ghana For Your Viewing And Researching Pleasure.

Just Visit Any Of These Companies And Have All Your Concerns Addressed.