Getting Online Jobs in Ghana That Pay Through Mobile Money Can be Abit Difficult.
That is Why, we Are Writing This Article to Give You a List of All Online Jobs in Ghana That Pay with Mobile Money.
In Today's World where Financial Resources Are Hard to Come by, What do You do, When Money is Becoming a Bugging Constraint?
Online Jobs dey For You!
Online Jobs Consist of Simple Tasks Like Completing Surveys, Content Creation, Data Entry, And Many More, Which Pay Weekly Or Monthly.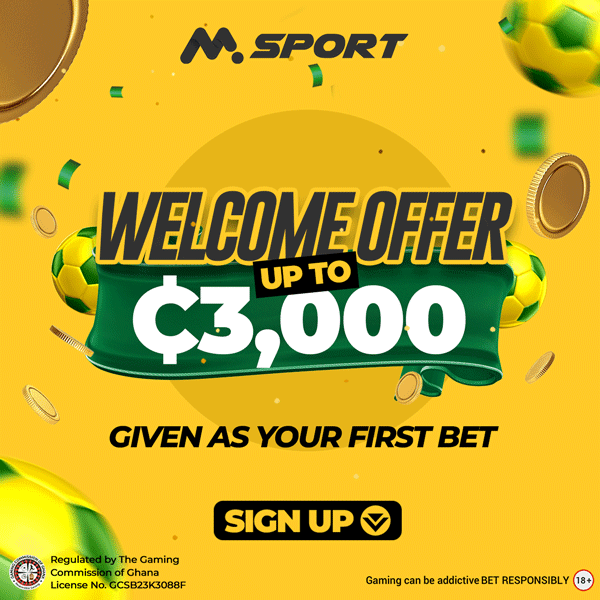 There Are Many Online Job Platforms, But Getting One That Pays Purely With Mobile Money Can be Hard to Come by.
But no Worries, we Got You.
Flexibility, versatility, multidimensional is just some of the characteristics of online jobs in Ghana.
They are just so attractive in terms of fulfilment.
That is if you have sufficient interest and motivation to create something substantial for sufficient future gains.
Receiving Payments With Mobile Money is Much Better Than Other Payment Avenues as it is Cashless, Easy, Simple And Readily Available.
So, What Platforms Should You Utilize To Get Your Payments on Time And in Your Mobile Money?

Find Out Below.
1. Jumia Affiliate
Online Markets Are on The Rise.
People Are Always Looking to Purchase Products Online, Preferring Cashless Payments, and Fewer Movements Because of The Times We're in.
Hence, Joining The Jumia Familyyl is a Great Way to Work From Home And Earn Money Easily.
As a Member of Jumia, You Will be Earning Commissions as You Advertise Their Products on Your Website And Social Media Platforms.
This Will be Done by Creating a Unique Link, Which, When Used to Complete a Successful Purchase, Earns You a commission Which Will be Paid Through Mobile Money.
Sounds great? Yes!
2. 15Ghana.com
At 15Ghana.com You Get to Advertise Your God Given Talents And Expertise And Earn Yourself Easy Money.
The Platform's Membership is free. All You Need is an Active Email Address And Phone Number to Join.
After You Have Successfully Joined The Platform, You Can Start Advertising Your Services, And Begin Earning Good Money Through Your Mobile Money.
Good at Content Creation or Article Writing?.
You Can Post Your Skills And Get Someone That Will Pay You For Services Rendered All Through Mobile Money.
3. PePaPa
This Website Allows Any User to Sell as Guests, Using Personal Accounts, or as a Business.
This Way, You Can Advertise Your Content For Potential Buyers.
Once You Have Sold Your Item, You Get Paid Instantly Through Mobile Money or Any Other Means You Are Comfortable With.
PePaPa Goes The Extra Mile to Create The Market Links For You so That You do Not Have to do All The Work to Find Reliable Clients.
4. Amazon Associates
Amazon Associates is a Way For People To Earn Commissions on Advertising Through Various Means.
It is an Affiliate Program Whereby You Dictate How Much You Earn Reliant on The Effort That You Apply in Advertising.
After Registering With Amazon Associates, You Choose From Over a Million Products That You Would Like to Advertise to Your Clients.
No Matter The Size of Your Target Market, Amazon Possesses Amazing And Simple Tools That Will Help You Meet Your Advertising Needs.
5. Zoobashop
Zoobashop is a Ghanaian Owned Online Retail Store.
Making Money Online on This Platform is Very Easy Since it is an e-Commerce Platform.
Here, Buyers Meet Sellers And Agree on a Price to Sell Their Products.
Any merchandise at All That you Have Can be Sold on This Platform.
After Selling Your Produce successfully, You Get Your Money With MTN Mobile Money.
6. Triaba
On This Platform, You Can Make Money by Looking For Online Surveys.
Surveys Are The Commonest And Simplest Ways That People Earn Extra Cash on The Internet.
On This Platform, Sharing And Completing Surveys Can Earn You Money Instantly And on Mobile Money.

There You Have it! With The Right Attitude And Skill, You Can Access Numerous Online Jobs in Ghana That Pay Through Mobile Money.
Don't be Left Out. Take Advantage of These Life Changing Opportunities.