Welcome to PC BOSS ONLINE. Today I am taking you through the real estate companies in Ghana.
Are you looking for credible real estate companies in Ghana? Do you want to buy a land or a house without getting defrauded?
Money is hard to come by these days. It is therefore very important to always deal with trusted real estate developers or agents when buying a land or house.
Before I take you through the real estate companies, let's get some basics right.
What do real estate companies do?
Real estate agents and developers are basically responsible for the following.
Sales of land

Sales of homes

Land or house rental

Land leasing
There are a lot of real estate companies in Ghana, some registered, others unregistered.
The list I am going to present here is only the credible and registered developers and agents.
Feel free to contact any of them for your housing needs.
List of real estate developers and agents in Ghana.
Devtraco is a leading real estate company in Ghana which has been in business since 1993.
Their homes range from affordable ones to high-end homes designed to suit the average Ghanaian pocket.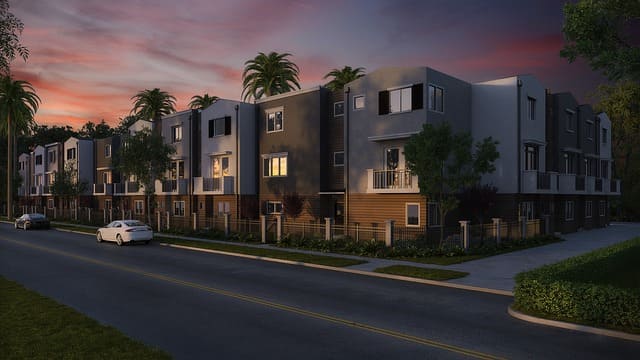 They are specialist in estate development, selling and renting of homes. Due to their high level of expertise, they bagged the CNBC International Residential Property Award.
How to buy a home from Devtraco.
Fill the Devtraco Application Form

Select your house type

Complete and submit form to Devtraco either online or to their head office

You'll receive an offer letter in response

Sign contract of purchase

A payment receipt will be given you and a welcome letter from Devtraco

Make payment
For more information about Devtraco properties use the contact details below.
Telephone: +233(0) 243 400 300 / +233(0) 302 810 276 / +233(0) 302 810 277
Email: [email protected]
Physical Address (Head Office):
2nd Plot after Coca Cola Plant
Off Spintex Road
Trasacco Valley is a real estate developer known for the famous trasacco Estates in Accra.
If you want a serene home with much reputation, think trasacco.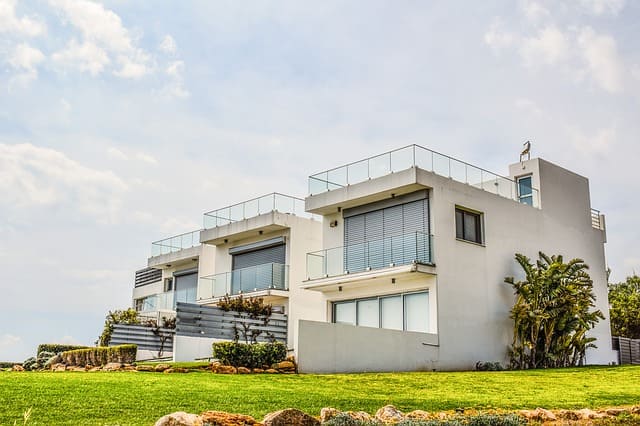 Trasacco has excellence in real estate development. They sell various types of homes and offices for the Ghanaian populace.
If you are planning of buying a house in Accra with well demacated structure and a serene environment, contact Trasacco Valley using the contact details below.
Telephone: +233(0) 302 823 475
Email: [email protected]
Address: UPO PMB, LG21, Accra – Ghana.
Visit their official website for more information: www.trasaccovalley.com
One of Ghana's leading real estate developers known for sales of quality and affordable houses.
Their goal is to enable young professionals and family starters purchase their house with ease whiles concentrating on their career.
They are proud members of the Ghana Real Estate Developers Association (GREDA).
Lakeside Estate currently have a 2 bedroom semi detached, 2 bedroom detached and 3 bedroom detached apartment for sale at competitive pricing.
For more information about their houses and other products use the contact details below.
Telephone: +233 (0) 204 775 043
Email: [email protected]
Website: lakesideestate.com
Physical Address: 7th Floor, Silver Star Tower Airport City
Read Also: Visa Free Countries For Ghanaian Passport Holders.
They specialize in sales of homes, house design, building constructions, land survey, property management and affordable serviced plots.
King City is fully Ghanaian owned and therefore have the regular Ghanaian at heart.
Their land prices starts from GHS 12,000 whiles the home design plans also starts from GHS 800
To purchase land, house or for general property management inquiries contact KING CITY REAL ESTATE IN Ghana using the contacts below.
Telephone: +233 (0) 303975061 / +233 (0) 548 86 9598
Email: [email protected]
Physical address: Savannah Junction, Comm 25, Tema
Website: www.kingcityghana.com
Regimanuel has been in the real estate business in Ghana since 1991. They specialize in the design, building and sales of quality homes.
They are noted for the famous Adom Gate, an estate specifically dsesigned for families and individual who prefer quality and security.
The Adom home has 2 and 3 bedroom semi-detached and detached with a serene environment and a stunning landscape.
The starting price for acquiring a property at the Adom home is $75,060. Apart from Ghana Regimanuel also has officies in the USA, UK and Sierra Leone.
To purchase a home via Regimanuel use the contact details below.
Telephone: +233(0) 302 764 682 / +233(0) 20 222 9916
Email: [email protected]
Website: www.regimanuelgray.com
Physical addresses.
Head Office, 2 La Bypass,La-Accra
US Office, 1522 Hollybush Drive
UK Office, Suit C. Queensway House
Sierra Leone Office, Wiberforce , Freetown
Recommended reading: Car Dealers In Ghana.
Penny Lane has been in existence for a couple of years (12 years). They specializes in renting of apartments, sales of completed and uncompleted houses, land sales and shop renting.
They have a wide range of apartments to choose from: 4 bedroom, 3 bedroom apartments and other uncompleted buildings available for purchase and completion.
To get in touch with Penny Lane use the details below.
Website: pennylaneproperty.com
Email: [email protected]
Telephone: +233 (0) 244 329 343
Physical address: Number 9 Sir Arku Korsa Road. Airport residential Area, Accra Ghana.
List of Real Estate Companies in Ghana continued.
Ghana Prime Properties – 020 111 1151

Westfields Real Estate – 0302 742 210

Protean Real Estate Ghana Limited – 020 700 7502

FS Real Estate Company – 020 819 0778

New Love Real Estates – 024 393 8357

SellRent Ghana – 050 509 2986

Elite Kingdom Properties

Dream Fix Reality – 0244 941 599

Ultimate Properties – 020 2 2331

Emerald Properties – 020 222 2331

Sozo Estates Agency – 0277 521 943

SPHYNX Property Consultant – 030 297 3871

Abri Properties Ghana – 026 444 7253

Romeoville Properties Ghana – 020 111 31 37

CBC Properties Ghana – 030 393 5313

Avenue Properties Ghana – 020 834 2755
Frequently Asked Questions.
What is the difference between a real estate developer and real estate agent?
Many would have asked this question. It is therefore important that I address it.
Real estate developers develop new estate projects from the ground up, ranging from simple homes to complex and large commercial homes.
A real estate developer basically is the one that gathers a team of contractors, engineers, architects, etc and brings them together to work on developing a real estate project.
Real estate agents or broker searches for people who are interested in selling or buying properties.
Note however that the terms can be used interchangeably. Real estate developers and agent almost do the same work.
How to become a real estate developer / agent
To become a certified real estate developer, you need some level of education in regards to that field, some licenses and certifications to operate as one.
It is also important that you register to join the Ghana Real Estate Developers Association.
The full process of becoming a real estate developer in Ghana is beyond the scope of this article. I will cover that in another post next week hopefully.
I am glad you have read to this point. I believe you have been duely informed. Support us by sharing this article to family and friends.
Thanks for visiting us. Much love from the PC BOSS ONLINE TEAM.
Post update on January 27, 2022