Samsung has consistently been a prominent player in the smartphone market, offering devices across various price segments. Among their lineup, the Samsung A22 has gained attention as a budget-friendly option, combining impressive features with an affordable price tag.
In this article, we will explore the specifications, features, and pricing of the Samsung A22 at Franko Phones in Ghana. In Ghana, Franko Phones stands out as a popular retailer known for its extensive range of smartphones, including the Samsung A22.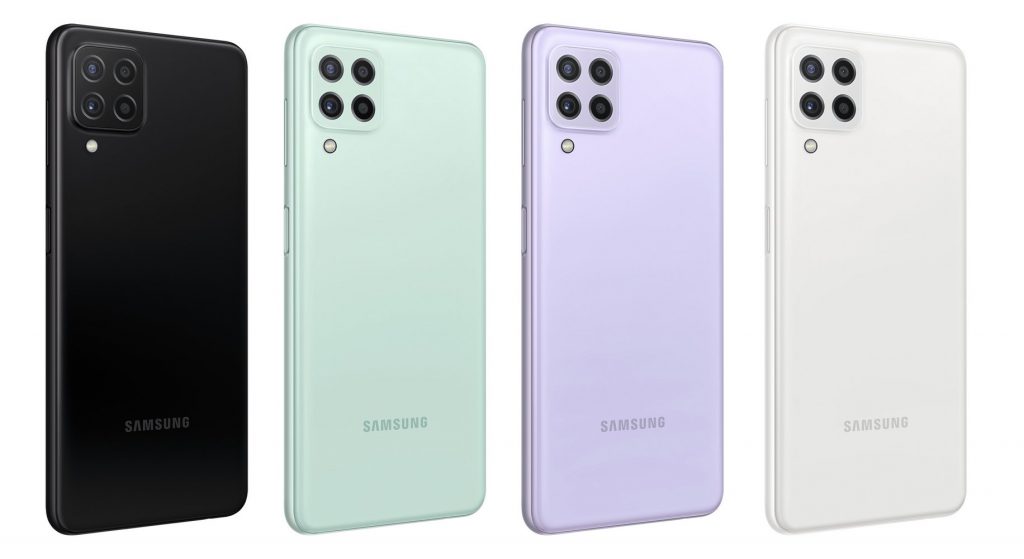 Samsung A22 Price at Franko Phones in Ghana:
Franko Phones is a well-known retailer in Ghana, offering a wide range of smartphones, including the Samsung A22. The price of the Samsung A22 at Franko Phones may vary depending on the storage variant and any ongoing promotions.
As of the latest update, the Samsung A22 with 4GB RAM and 64GB internal storage is priced at GHS1050, while the 4GB RAM and 128GB storage variant is available for GHS1150.
Please note that these prices are subject to change, and it is advisable to check with Franko Phones directly for the most up-to-date pricing information.
Samsung A22 Specifications and Features
The Samsung A22 boasts a sizable 6.4-inch Super AMOLED display with a resolution of 720 x 1600 pixels. This display delivers vibrant visuals, rich colors, and immersive viewing experiences, making it ideal for multimedia consumption, gaming, and browsing.
Running on Android 11 with Samsung's user-friendly One UI 3.1, the Samsung A22 ensures a smooth and intuitive interface. Powering the device is a MediaTek Helio G80 chipset, providing reliable performance for everyday tasks and light gaming. With 4GB of RAM, multitasking becomes seamless, enabling users to effortlessly switch between apps.
The device is available in two storage options: 64GB and 128GB. Should you require additional storage space, it can be expanded up to 1TB using a microSD card, accommodating ample apps, photos, videos, and files.
In the photography department, the Samsung A22 features a versatile quad-camera setup on the rear. The primary 48MP sensor captures detailed and vibrant photos, while the 8MP ultra-wide-angle lens allows you to fit more into the frame.
Additionally, a 2MP depth sensor creates appealing bokeh effects, and a 2MP macro lens is perfect for capturing close-up shots. For selfie enthusiasts, the front-facing 13MP camera ensures clear and sharp self-portraits, ensuring you capture your best moments with ease.
To keep you connected throughout the day, the Samsung A22 is equipped with a substantial 5,000mAh battery. This sizable capacity ensures long-lasting usage, allowing you to power through your day without worrying about running out of charge. The device also supports 15W fast charging, minimizing downtime and ensuring you stay connected to your digital world.
Connectivity options include Wi-Fi, Bluetooth 5.0, GPS, and a convenient USB Type-C port. Additionally, the Samsung A22 incorporates a rear-mounted fingerprint sensor for quick and secure unlocking, along with face recognition technology for effortless device access.
The Samsung A22 is a compelling budget-friendly smartphone option, offering an impressive range of features suitable for consumers in Ghana. With its vibrant Super AMOLED display, reliable performance, versatile camera system, long-lasting battery, and competitive pricing at Franko Phones, the Samsung A22 presents an excellent value proposition.
Whether you are a tech enthusiast or a budget-conscious buyer, the Samsung A22 is definitely worth considering when searching for a reliable smartphone in Ghana. Its combination of features, affordability, and availability at Franko Phones make it an appealing choice in the budget smartphone market.