National vocational training institute (NVTI)  in 1967, a tripartite National Manpower Board comprising representatives of the government, employers (Industry) and workers (Labour) was established in order to plan effective development and utilization of human resource in accordance with the expected socio-economic development of the country.

In this article, we will be looking at the list of NVTI courses but let's first have a brief discussion, After a comprehensive study of the country's manpower needs and the existing facilities for skill training, the Board requested for assistance from the United Nations development Programme Special Fund (UNDP/SF) in establishing a national vocational training programme.
The first phase of the project which was of four years duration was approved in June 1968 with a total UNDP input of seven hundred and five thousand , four hundred dollars (705,400) and Ghana government counterpart contribution of three hundred and seventy-four thousand cedis (374,000). The UNDP input provided for 240 man-month of expertise in addition to equipment and fellowships.
The plan of operation was signed on 23rd October, 1968 and commencement of operations was authorized on 25th October, 1968, with the International Labour Organisation (ILO) as the executing agency and the Ministry of Labour, Social Welfare and Co-operatives now Ministry of Manpower, Youth and Employment as the co-operating agency. An Act of Parliament 351 of 12th January 1970 was passed to legalize the establishment of the Institute.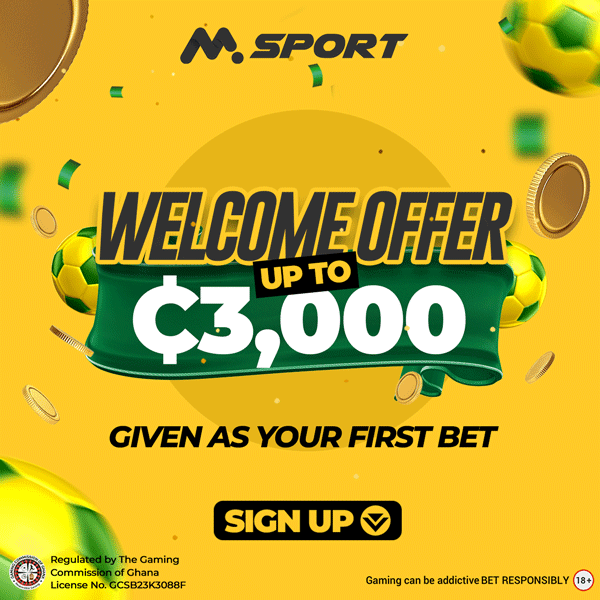 LIST OF NVTI COURSES
Secretarial Proficiency

In-plant Training  (Which is custom made)

Instructional Techniques Course

Instructional Techniques Course for Driver Instructors

Defensive Driving Course

Driver Instructor Course

Receptionist and Front Desk Officers Course

Transport Management Course

Safety and Security Course

Strategic Driving Course

Book-keeping Course

Upgrading Printing Course
Workshop-Based Apprenticeship
The Apprenticeship Department has the responsibility of planning, organizing and conducting Apprentice training for shop, floor and middle level craftsmen in the informal sector for industry and self-employment nationwide.
Its other functions are to:
Register and train Apprentices in the informal sector nationwide.

Organise refresher courses for Domestic and Technical Inspectors.

Monitor activities of the training Centres that train the Apprentices to ensure quality training.

Plan and prepare action plans with trainers of informal apprentices.

Organise seminars to review activities of the informal training centres.

Provide assistance in the selection of tools, equipment and training materials for informal apprenticeship.

Award certificates to apprentices who complete training successfully.

Monitor the effective utilization and safety of tools, equipment and training materials.

Recommend appropriate training for Master Craftsmen.

Arrange training programmes for apprentices at the NVTI Centres.

Put in place the infrastructure for informal apprenticeship.

Maintain and update a register for apprentices trained.

Maintain and update a register of all Master Craftsmen and their workshops.

Periodically carry out training needs assessment in new areas for apprentice training.
 School-Based Apprenticeship
1. Entry Requirements to NVTI Centres
Entry to the centres is generally open to persons with the following qualifications:
BECE Certificate with passes in Mathematics, General Studies and English

Holders of Middle School Leaving Certificate

Sponsored apprentices with basic educational background

Evidence of at least 2 years Secondary School or SHS education
2. Course Duration
The Course is designed for 4 years leading to the Certificate II Certificate. An Application Form is obtainable at each Centre. The training year starts in January. Entrance examinations are conducted between October and December each year with each Centre setting its own date for the examination
3. Tools
Tools depend on each course and are on loan for use at the Centres. Any loss which is found to be due to negligence on the part of a trainee is paid for by him/her.
4. Tests
Trainees are eligible to sit for the following Test Grades during and after 4 years training:
Foundation Certificate

Certificate I

Certificate II
Please pass by or contact the following contacts below for more enquires.
NATIONAL VOCATIONAL TRAINING INSTITUTE (HEAD OFFICE)
P. 0. BOX MB 21, ACCRA, GHANA NO. 44 ACCRA AVENUE, EAST LEGON, ADJACENT OIC
 TEL: 0302-518698/506890
FAX: 0302-507661
WEBSITE ADDRESS: http://www.nvtighana.org
 

INSTITUTE/REGION

 

MANAGER

 

ADDRESS

 

TELEPHONE NUMBER(S)

GREATER ACCRA REGION

Pilot Training Institute

Mr. Bernard Forson

Box AN 8137, Accra-North

0302241152, 0273735855, 0244671202

Construction Machinery Mechanic Training Institute

Mr. Emmanuel K. Ashie

Box MB 21, Accra

0302970426, 0277747935, 0265167069

New Century Career Training Institute

Mrs. Lydia Duvor

Box DC, 821, Dansoman

0302314633/314658, 0205188864, 0541768139

Kanda Career Training Institute

Mrs. Dora Mireku

Box MB 21, Accra

0208894227, 0242132746

Tema Industrial Mission Vocational Training Institute

Mr. Joseph Nii Tackie Adams

Box CS 8014, Tema

0303305233, 0244851693

Testing Department

Mr. Stephen Asomani

Box MB 21, Accra

0302229571, 0209020145

ASHANTI REGION

Kumasi Vocational Training Institute

Mr. Richard Addo Gyamfi

Box KS 3953, Kumasi

0322199769, 0243120466, 0269234816

Institute of Business Studies

Mrs. Grace Nsiah

Box KS 14518, Kumasi

0322031008, 0208156082

Kumawuman Institute of Skills Training Institute

Mr. John Evans Ackon

Box KM 4, Kumawu

0200466422, 0244186674

Heman Buoho Vocational Training Institute

Mr. Joseph Ampah – Donkoh

Box SE 995 Kumasi

0322493550,0244181502

Testing Department

Mr. Martinson Osei

Box 3953, Kumasi

0322026282, 0278152801, 0208492930

BRONG AHAFO REGION

Dormaa Ahenkro Vocational Training Institute

Mr. Paul K. Tabong

Box 145, Dormaa-Ahenkro

0352322022, 0277137450, 0240717119

Yamfo Vocational Training Institute

Engr. Philip Effah Attakorah

Box 2450, Sunyani

0208735687,0244827556

Our Lady of Fatima Vocational Training Institute

Engr. Francis Fay Anku

Box 100, Sampa

0272284167, 0208230937, 0540589283

Testing Department

Mr. Francis Dakora

Box 2462, Sunyani

0352028182, 0244954497

CENTRAL REGION

 

 

 

Biriwa Vocational Training & Rehabilitation Institute

Engr. Amegbor Kwashie Samuel

Box 580, Cape Coast

0332194018, 0208857850, 0554222494

Gomoa Adaa Vocational Training Institute

Mr. George Oduro, Snr.

Box 4, Gomoa-Adaa

0276644113, 0244253399, 0205833681

Assin Fosu Vocational Training Institute

Rev. Godswill Asiedu-Osafo

Box 53, Assin Fosu

0203-263930

Winneba Vocational Training Institute

Mr. Erasmus Sam

Box 60, Winneba

0332322136, 0248037280, 0275695349

Breman Asikuma Career Training Institute

Mr. Robert K. Lavison

Box 22, Breman Asikuma

0243008734

Testing Department

Mr. Patrick Adu Sarfo

Box 580, Biriwa

0332133905 ,0201445040

NORTHERN REGION

 

 

 

St. Mary's Vocational Training Institute – Tamale

Rev. Sister Cynthia Anabire

Box TL 576, Tamale

0372022565, 0200982429, 0505518131

Kofi Annan Vocational Training Institute

Mr. Alhassan Adam Damba

Box TL 1710, Tamale

0277772901, 0241968870

Tamale Vocational Training Institute

Engr. Ibrahim Abaari

Box TL 1710, Tamale

0372022123, 0244966635

Testing Department

Ms. Ivy Dorcas Yeboah

Box 53, Tamale

0372022511, 0204944441, 0244822491

UPPER EAST REGION

 

 

 

Namalteng Integrated Vocational Training Institute

Mr. Umu Salima Yahaya

Box 536, Bolgatanga

0542651209, 0208977723

Bawku Vocational Training Institute

Mr. Amenyeku Kweku Winfred

Box 27, Bawku

0204033761, 0246642335

Testing Department

Mr. Alhassan Salifu Ibrahim

Box DGN 21, Bolgatanga

0209942421

VOLTA REGION

 

 

 

Toh-Kpalime Vocational Training Institute

Ms. Abigail Melormey

Box 10, Toh-Kpalime

0244847915, 0506544476

Caring Sisters Vocational Training Institute

Ms. Christiana Esi Nanevi

C/o Box 3, Tegbi-Keta

0362642561, 0208871322, 0244451339

St. Theresa's Vocational Training Institute

Mr. Georgelee K. Brempong

Box CD 3, Chinderi

0372622100, 0242540055

Atorkor Vocational Training Institute

Mr, Stanley Seth Yeboah

Box AW 79, Anloga

0208311791, 0245560955

Testing Department

Mrs. Seline Adjabeng

Private Mail Bag

0362025070, 0244957565

WESTERN REGION

 

 

 

Takoradi Vocational Training Institute

Engr. Maxwell Zanu

Box 80, Takoradi

0312026002, 0260859323, 0244501715

Charlotte Dolphyne Vocational Training Institute

Mr. Philemon Osei Sarfo

C/o Box 46, Esiama

0200243731, 0545232663

Manso Amenfi Vocational Training Institute

Mr. Thomas Cudjoe

Box 27, Manso-Amenfi

0243713321

Testing Department

Mr. Thomas Ahiable

Box 80, Takoradi

0312023381, 0244653013, 0208844148

EASTERN REGION

 

 

 

Abetifi Vocational Training Institute

Mr. Sampson Agbeli Botchoey

Box 57, Abetifi-Kwahu

0342030065, 0244757859

St. Mary's Vocational Training Institute -Asamankese

Ms. Felicia Akapame

Box AS 321, Asamankese

0244208844, 0208160645

Presbyterian Vocational Training

Mr. Martin Young

Box 6, Anum

0243573529

Testing Department

Mrs. Peace Kwao Sarbah

Box 348, Koforidua

0342026211, 0209083975

UPPER WEST REGION

 

 

 

St. Anne's Vocational Training Institute

Rev. Sr. Mary Magdalene Yendau

Box 16, Nandom

0209387559

St. Clare's Vocational Training Institute

Rev. Sr. Catherine Naaeka

Box 14, Tumu

0242-215664

Testing Department

Mr. Abraham Sandow

Box 93, Kaleo

0248256932, 0208376902
REGIONAL HEADS OF INFORMAL APPRENTICESHIP
1. GREATER ACCRA (VOLTA REGION) – 0302223972/0244253006/0261858171
2. CENTRAL REGION –
3. WESTERN REGION – 0502136391
4. ASHANTI REGION (B. AHAFO/EASTERN) – 0244206939
5. NORTHERN REGION (U. WEST/U. EAST) – 0244170699/0200952323
READ ON SOME OF OUR POSTS BY CLICKING THE LINKS BELOW
HOW TO CALCULATE CAR DUTY IN GHANA
HOW DOES MOMO PAY WORK. FULL DETAILS
HOW DOES MOMO PAY WORK. FULL DETAILS