My name is PC Boss and, in this post, I am going to give a complete review of IPMC Ghana's graphic design programme: how to apply, courses, fees, and all other relevant information you need to know. Thank you.
Graphic designing is in high demand in recent times. A certificate, diploma or degree in Graphic Design will place you ahead of your colleagues in the job world.
It is an emerging creative career in Ghana with a lot of job and growth opportunities.
A graphic designer creates and designs visual concepts on a computer with the help of creative software and tools such as Adobe Photoshop, Windows Paint Software, Corel Draw and more.
Most graphic designers in Ghana are self-taught, meaning they didn't attend any formal school to acquire the skills. There is a chunk of tutorials on the internet which can take you form basic graphic design to advance concepts.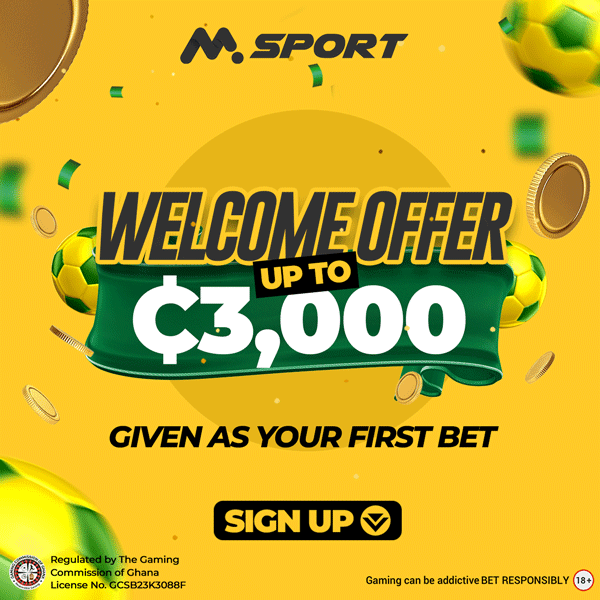 Is it worth it to take graphic design as a course in a school? Yes, getting certified in whatever you do places you ahead of your colleagues in job seeking.
Although acquiring the skill matter, employers love to hire people who can do the job and have certificates to prove skill acquisition.
IPMC Graphic Design Courses
In regards to Graphic Design at IPMC, the school has short courses and advanced courses. The have the following courses under graphic design:
Graphic Designing & Web Development Career Programme
IPMC Professional Diploma in Graphic Designing & Web Development trains you to use a range of powerful programs and software to create stunning visual communications for the web and other mediums.
Upon successful completion of your course, you become the proud holder of a professional or post graduate diploma in Graphic Design & Web Development that makes your profile stand out from your peers, and opens a whole world of opportunities for you.
Adobe Photoshop (Short Course)
This course provides a thorough review of the Photoshop interface including how to use tools and panels, and how to customize and save workspaces. Core skills you will gain in this course include an understanding of strategies for retouching photographs, how to determine resolution and image size, how to straighten and crop images, and adjust color and tone.
You will learn to work with many of the selection tools in Photoshop to isolate parts of images for adjustment or editing. You will learn how to use layers, and how to apply gradients, styles and effects to layers.
Duration of course: 32 Hours (3 hours per day)
Course outline
Getting to Know the Work Area
Starting to work in Adobe Photoshop

Using the tools

Sampling a color

Working with tools and tool properties

Undoing actions in Photoshop

More about panels and panel locations
Basic Photo Corrections
Resolution and image size
Opening a file with Adobe Bridge
Straightening and cropping the image in Photoshop
Adjusting the color and tone
Using the Spot Healing Brush tool
Applying a content-aware patch
Repairing areas with the Clone Stamp tool
Sharpening the image
Working with Selections
About selecting and selection tools
Getting started
Using the Quick Selection tool
Moving a selected area
Manipulating selections
Using the Magic Wand tool
Selecting with the lasso tools
Rotating a selection
Selecting with the Magnetic Lasso tool
Selecting from a center point
Resizing and copying a selection
Cropping an image
Layer Basics
About layers

Getting started

Using the Layers panel

Rearranging layers

Applying a gradient to a layer

Applying a layer style

Adding an adjustment layer

Updating layer effects

Adding a border

Flattening and saving files
Masks and Channels
Working with masks and channels

Getting started

Using Select and Mask

Creating a quick mask

Manipulating an image with Puppet Warp

Using an alpha channel to create a shadow
Typographic Design
About type

Getting started

Creating a clipping mask from type

Creating type on a path

Warping point type

Designing paragraphs of type

Adding a rounded rectangle

Adding vertical text
Quick Fixes
Getting started

Improving a snapshot

Adjusting facial features with Liquify

Blurring a background

Creating a panorama

Filling empty areas when cropping

Correcting image distortion

Extending depth of field

Moving objects with the Content-Aware Move tool

Adjusting perspective in an image
Vector Drawing Techniques
About bitmap images and vector graphics

About paths and the Pen tool

Getting started

Drawing with the Pen tool

Working with defined custom shapes

Importing a Smart Object

Adding color and depth to a shape using layer styles
Advanced Compositing
Getting started

Arranging layers

Using Smart Filters

Painting a layer

Adding a background

Using the History panel to undo edits

Upscaling a low-resolution image
Painting with the Mixer Brush
About the Mixer Brush

Getting started

Selecting brush settings

Mixing colors

Creating a custom brush preset

Mixing colors with a photograph
Editing Video
Getting started

About the Timeline panel

Creating a new video project

Animating text with keyframes

Creating effects

Adding transitions

Adding audio

Muting unwanted audio

Rendering video
Working with Camera Raw
Getting started

About camera raw files

Processing files in Camera Raw

Applying advanced color correction
Preparing Files for the Web
Getting started

Using layer groups to create button graphics

Automating a multistep task

Designing with artboards
Producing and Printing Consistent Color
Preparing files for printing

Performing a "zoom test"

Identifying out-of-gamut colors

Adjusting an image

Converting an image to CMYK

About color management

Specifying color-management settings

Proofing an image on screen

Saving the image as a CMYK EPS file

Printing a CMYK image from Photoshop
Corel Draw (Short Course)
CorelDRAW training imparts knowledge and skills to understand and use different features and tools of CorelDRAW software. Participants learn how to use this vector-illustration and page-layout application to present objects, layers, and pages in an effective and presentable form.
 A large collection of fonts, clip art, and editing tools enables the user to create logos, brochures, website graphics, illustrations and other artwork.
Course duration: 32 hours (3 hours per day)
CorelDRAW Basics and Interface
Getting Started
Exploring the CorelDraw Screen

File Management

Setting Up the Page
Moving Around and Viewing Drawings
Moving Around the Current Page

Viewing Modes

Inserting and Deleting Pages

Changing Page
Customizing Options
Using Multiple Workspaces

Customizing the Toolbars

Using Shortcuts

Saving Defaults

Setting File Backups
Objects- Creation And Manipulation
Drawing and Shaping Objects
Drawing and Shaping Tools

Using the Freehand Tool

Drawing Lines and Polylines

Drawing Freehand Polygons

Drawing Perfect Shapes

Reshaping Lines and Polylines

Drawing Curves

Reshaping Curves

Drawing Rectangles

Drawing Circles
Selecting & Manipulating Objects
Selecting and Deselecting Objects

Moving Objects

Copying and Deleting Objects

Deleting Objects

Sizing Objects
Transforming Objects
Mirroring Objects

Rotating and Skewing Objects

Using Transform Docker
Outlining & Filling Objects
Eyedropper and Paint bucket Tools

The Outline Tool

Choosing Outline Thickness

Choosing Outline Colors

Using Fill Tool

Uniform Fill, Fountain Fill, Pattern Fill

Interactive Mesh fill

Copying Attributes

Setting Outline and Fill Defaults
Arranging Objects
Arranging Objects

Grouping and Ungrouping Objects

Using Guidelines

Using Dynamic Guides

Using Snap To

Aligning Objects

Group and Child Objects

Combining and Breaking Objects

Welding Objects

Using Intersection

Using Trim
Using Layers
About Layers

Editing Layers

Setting Up a Master Layer

Moving, Copying, and Locking Layers

Reordering Layers

Using the Object Manager
Working With Special Effects And Texts
Special Effects
Drawing With the Artistic Media Tool

Shaping an Object with an Envelope

Extruding an Object

Blending Two Objects

Using the Lens Effect

Adding Perspectives

Using Power Clips

Applying Contours

Applying Drop Shadows

Using Interactive Fills

Applying Distortions

Using Interactive Transparencies

Applying Mesh Fills
Working with Text
The Text Tool

Creating Artistic Text

Editing Text

Formatting Text

Setting Text Options

Creating Paragraph Text

Choosing Paragraph Options

Setting Indents Using the Ruler

Importing Text

Using the Spell Checker
Working With Paragraph
Text Implementing Color Management

Creating Custom Color Palettes

Choosing a Color Using Color Harmonies

Applying Colors Using the Color Docker

Automatically Creating Color Styles

Importing and Sizing Paragraph Text

Flowing Text Between Frames

Formatting Paragraph Frames

Wrapping Paragraph Text Around Objects

Applying Drop Caps

Typing Text Into Objects
Special Text Effects
Fitting Text to a Path

Converting Text to Curves

Creating Blended Text Shadows

Special Text Effects

Jumpy Text

Neon Text

Glowing Text

Chrome Text

Bevel Text

Creating Enveloped Text
Using Symbols and Clipart
Inserting Text Symbols

Adding Clipart

Modifying Clipart
Working With Bitmaps
What is a Bitmap

Importing Bitmap Options

Adjusting Color

Hiding Certain Colors in a Bitmap

Applying Special Bitmap Effects

Creating Web Images

Advanced GIF Options
Page Layout, Printing, Exporting and Advanced Features
Special Page Layouts
Creating a Greeting Card/li>

Print Previewing the Layout

Creating Labels
Printing
Print Options

Print Previewing
Exporting Drawings
Exporting to Graphic Formats

Copy and Pasting Into Other Applications
Using Styles and Templates
About Styles and Templates

Creating a Style

Applying a Style

Copying Properties
Custom Creation Tools
Creating Custom Patterns

Managing and Using Symbols
Using Corel Trace
Types of Graphic Formats

About Corel Trace

Tracing Images

Importing Traced Files into CorelDraw

Special Trace Effects
Using Corel R.A.V.E.
About Corel RAVE

Playing sample RAVE animations

Performing the five steps necessary to create RAVE animations

Working with the Timeline Docker

Tweening objects to create animation

Exporting to Macromedia Flash format

Publishing to the web Create web rollovers

Inserting hyperlinks

Creating sprites and adding behavior

s

Creating interactive movies