Airtel is a Telecommunications Company In Ghana That Offers Affordable And Convenient Services to it's Numerous Customers.
They Are Tailored Specifically to Suit The Needs of Each And Every Customer.
They Have Amazing Offers, Promotions And Deals For Their Customers.
This is Why, They Are One of The Best in The Country.
They Have Offices All Over The Country to Take Care of The Needs of Their Customers Until They Are Satisfied.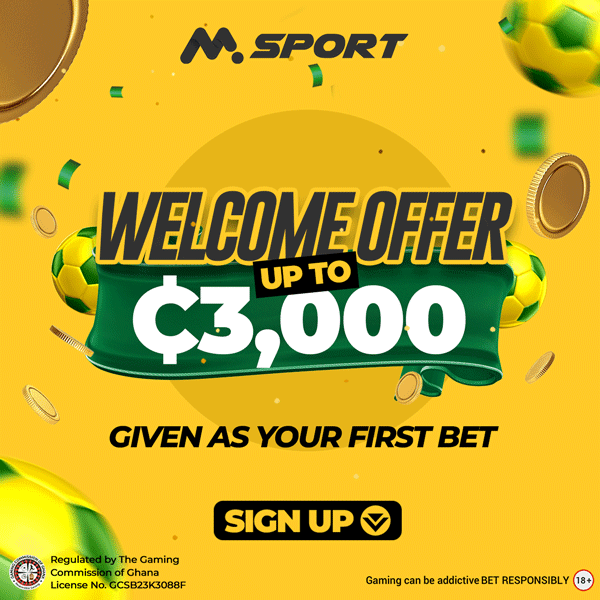 At Airtel Offices in Accra, Things Are Done Differently as Compared to Other Telecommunications Companies.
This is Because Airtel Strives to Ensure That People Get to Connect Without Spending More That They Can Afford.
Currently Most Ghanaians Have Chosen Airtel Because it is Cheaper But Offers Top Notch Connectivity And Prices.
Other Outstanding Services They Have, Include The Prepaid And Post Paid Services, Airtel Care Application, Airtel Money And Many Other Internet Offers.
With Airtel, You Can do All Things.
Stream Videos Off The Internet, Watching Live Games, Send Money to Loved Ones, And Transact Business Without Stress.
At Airtel Offices, The Customer Care Teams Are Very Friendly And Open to All Kinds Of Customers And Complains.
Below is a List of Airtel Offices Location in Accra;
1. AIRTEL GHANA HEAD OFFICE
Airtel Ghana Head Office is Located at Number 30 Independence Avenue, GNAT heights, North Ridge, Accra.
Here, Customers Can Report Their Sim Related Problems And Have Them Sorted Out With Ease.
The Customer Care Team is a Very friendly. Once You Visit, be Sure That You Are Not Going Back Without All Your Sim Card Troubles Addressed.
2. AIRTEL OFFICE, OSU.
At Osu, Airtel Ghana Office is Located at The Oxford Street Opposite Frankie's.
Here Also, You Can Get Solutions to all Your Connectivity Issues Without Spending Too Much.
3. AIRTEL OFFICE AT RING ROAD
At Ring Road you can find this airtel Shop at The Nima Highway Next to Ecobank.
This shop Provides Airtel Services Such as Registration of New Sim Cards And Other Services Related to The Airtel Network Such as Airtel Money And Mobile Banking.
4. AIRTEL OFFICE AT ACCRA MALL
This Airtel Shop is at a Very Popular Spot in Accra.
The Heart of Accra Infact.
On Your Visit To Accra Mall, be Sure to Check Out The Airtel Office Located There Between The Fusion Salon and Stanbic Bank, Tetteh Quarshie interchange.
Once You Get There, The Warm Customer Care Personnel Will Cordially Welcome You in Preparation to Satisfy All Your Needs
5. AIRTEL OFFICE AT ACHIMOTA MALL
This Shop is Located Near Cetera And Unique Aroma.
It is Shop Number 71 And is Authorized to Sell Airtel Sim Cards And Offer Airtel Services.
Airtel Services Are Exceptional, Talk of a Fast And Convenient Service. 
6. AIRTEL OFFICE AT MARINA MALL KIOSK
This is Located at The First Floor of The Marina Mall, Next to Grosvenor.
Marina Mall is Always Open And You Can Walk in at Anytime And Get all Your Worries Addressed.
Airtel Ghana Will Give You Guidance on The Network And They Will Help You to Stay Connected.
With airtel, You Will Spend Less And Get More as Compared to Other Network.
These shops are equipped with Airtel Sim Cards.
You Can Get Yourself One if You Have lost an Old One.
7. AIRTEL OFFICE AT KANESHIE
This Airtel Shop is Located at Abbossey Okai Between Access Bank And The Fidelity Bank.
Do You Have Issues With Your Network, Connectivity or Even Phone?
Feel Free to Walk Into This Office And You Won't Regret it.
8. AIRTEL OFFICE AT TEMA
At Tema, This Airtel Office is located near the fidelity bank at The Road Junction.
This Office, just like the other airtel Offices in Ghana, Offers Similar Customer Support Services.
You Don't Have To Pay Any Fee For Your Concerns To Be Addressed.
Instead You Will Be Directed on What to do And How to do it. .
9. AIRTEL OFFICE AT MADINA
Airtel Office Ghana at Madina is Located at Zongo Junction in The Shell filling station.
If You Live Around Madina, Adenta, Haatso, Legon And Ashalley Botwe This Shop is For You.
Have All Your Concerns Addressed at Once With no Long Processes And Delay.
10. AIRTEL OFFICE AT A&C SHOPPING MALL. 
The Mall Has an Airtel Shop in it.
It is Located Next to Raculani Classic. Walk Into This Shop at Anytime to Make Your Enquiries And Make Your Problems Known.
11. AIRTEL OFFICE AT SPINTEX
At Spintex Road, Basket Bus Stop behind Unibank, You Can Find an Airtel Shop, Ready To Offer Airtel Service to You.
You Don't Have to Have a Problem With Your Airtel Connectivity Before You Visit Any Airtel Customer Care Shop.
You Can Enter Any Airtel Shop to Make Recommendations And Suggestions That You Think Will Help The Network Progress!
Trust us! Find Your Way Into Any of These Shops And You Won't Regret it.
Airtel Ghana Has Vibrant Personnel Who Are Well Trained to Give Customer-tailored Services to its Customers.

Airtel Has Wonderful Aims And Committment to Customer Satisfaction And Diversification Are Just But a Few.
Airtel is Known Mainly For its Affordability And Openness.
The Telecommunications Giant is Growing Each Day And as a Customer, You Should be Ready to Move With it.
Do so Now And Thank us Later.