If you are in Ghana and want to withdraw money from your PayPal account then this article will be of much use to you. Stay tuned.
I personally use PayPal a lot for accepting and making online payments. How do I withdraw my PayPal funds to my mobile money? Well, I am going to show you exactly how I do it.
How to withdraw from PayPal to Mobile Money
Withdrawing funds from PayPal to Mobile money means transferring money from your PayPal balance to your credit card which is linked to your bank account. The bank account must also be linked to your mobile money. As simple as that.
To get a credit card that can be linked to your bank account and mobile money at the same time, get an Access Bank PLC debit card.
Visit any Access Bank branch with your passport picture, national ID and initial deposit of GHS 10.

Open a bank account.

Ask them to link your bank account to your mobile money.

Request for a debit card which is linked to your bank account.

Add/link the debit card to your PayPal account. Any withdrawal you make from PayPal to the card is transferred directly to your bank account which is linked to your mobile money.
To withdraw to your mobile money
Dial *170#

Choose option 5

Choose option 1 (bank services)

Choose option 2 (transfer from bank)

Choose option 6 (Access Bank)

Follow the proceeding steps to complete your withdrawal to mobile money.
How to Withdraw from PayPal to Bank Account in Ghana
PayPal allows withdrawal to USA bank accounts. I have a way that will allow you to withdraw your PayPal money to your local (Ghanaian) bank with ease. The steps are:
I will create a USA bank account for you right here in Ghana.

Link the USA bank account to your PAYPAL account

Link the USA bank to your Ghanaian bank.

Transfer money from PayPal to the bank account.

Withdraw at a local bank in Ghana.
If you really need to withdraw your funds to your Ghana bank, then you need to get in touch with me on 0241648023. I will help you achieve this at very little cost. Thank you.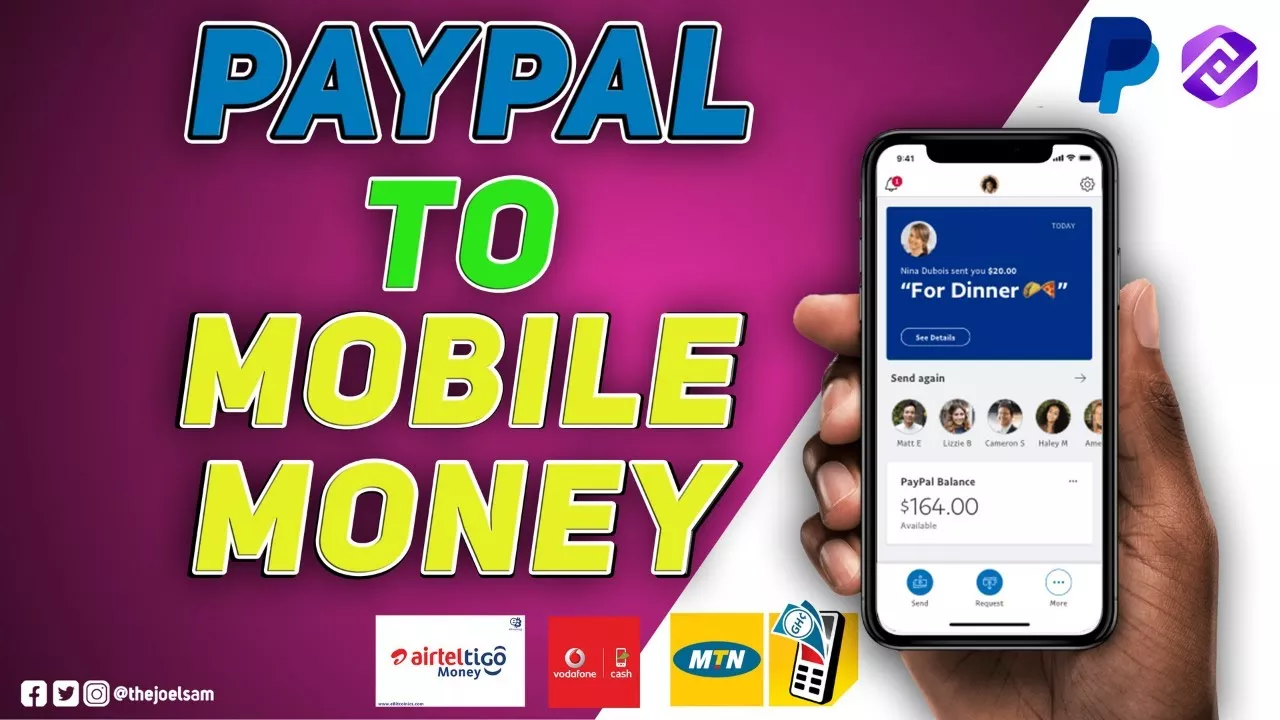 How to withdraw money from PayPal to Credit Card
I can confirm that you can withdraw PayPal funds in Ghana to your UBA, Access Bank and First Atlantic credit and prepaid cards. Follow the steps below to withdraw your funds.
NB: Your prepaid card must first be linked to your account prior to withdrawal.
Login to your PayPal Account

Under your available balance click on "Transfer Money"

Choose Transfer to Card

Enter the amount you want to withdraw

Click next to proceed.

Click confirm to approve transaction.

Within some few minutes your cash will be transferred to your credit card.
Withdraw the PayPal Funds at the ATM
After a successful transfer to your credit, visit any ATM near you

insert your credit card

withdraw your PayPal money.
Final Thoughts
If you have any questions concerning the PayPal withdrawal methods above, contact me on 0241648023