Aboboyaa as it's popularily known in Ghana is a human-powered or gravity-powered three-wheeled vehicle That Can Carry Both Passageners And Baggage.
In other parts of the world, it is known as a trike or tricycle.
In a Developing Country like Ghana, The Aboboyaa (Tricycles) Are Used For Commercial Purposes, To Transact Business And to Carry Items and Objects.
The are very popular in Ghanaian Markets especially; where the market women use them to carry and transport their merchandise to the different areas of the market.
Either in Madina Market, Kumasi Market, Alogboshie Market, Dome Market, Kasoa Market… Wherever. The Aboboyaa is there to do it's much needed  work.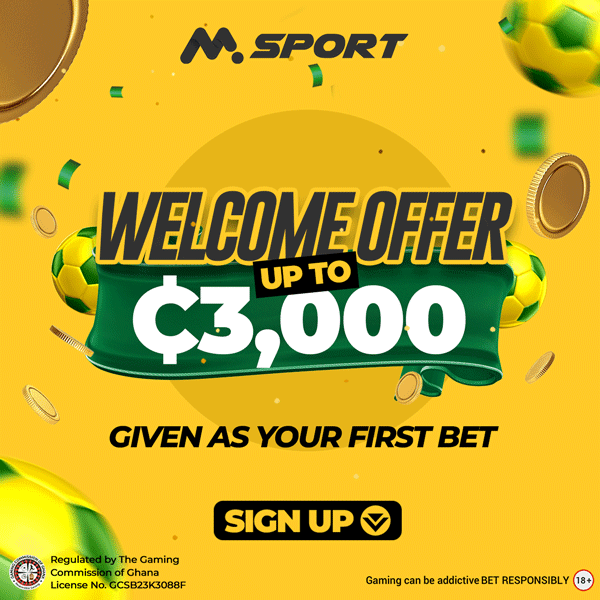 The Aboboyaa is also used by some Water companies that produce sachet water.
The sachet water, after production is distributed to the different customers using the Aboboyaa.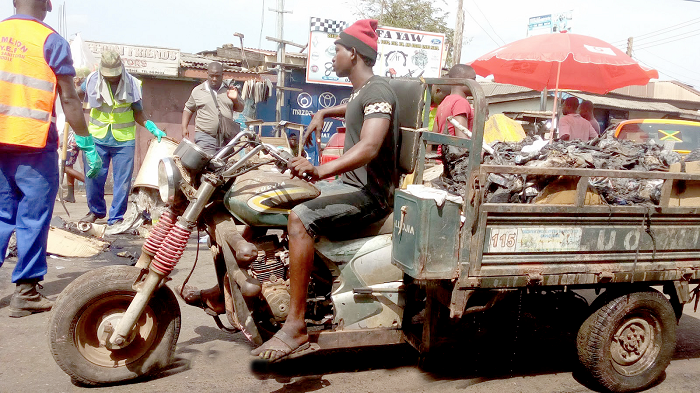 This is also the case for provision delivery services who also use the aboboyaa for their delivery services to all parts of the country.
And so, it is not too far fetched to say that the abobooya has come to make lives easy for many business people in Ghana.
They're a Huge Asset in Ghana.
This is why We're Writing This Article To Inform You on The Prices Of Abobyaa (Tricycles )in Ghana.
In order for you to be aware of the cost yoi will inquire to own one of these. Find The Prices Below.
| | |
| --- | --- |
| Aboboyaa Specifications  | Price |
| 200cc 500-12 Tyre Ghana Motor King Tricycle | GHC 9,756 |
| Three-wheel Freight Motor Tricycle Fuel Oil Cargo | GHC 4,387 |
| 2017 Haojin 150HB Tricycle | GHC 6,000 |
| 2017 Apsonic AP110 Tricycle | GHC 3,800 |
| 2018 Brand New Binpeng Motor TRICYCLE | GHC 7,000 |
| Tricycle apsonic | GHC 5,800 |
| LUO JIA 210cc TRICYCLES | GHC 7550 |
| Luojia Clean Tricycle 2017 Brown | GH₵ 2,800 |
| Luojia Motorized Tricycle 2019 Green | GH₵ 10,500 |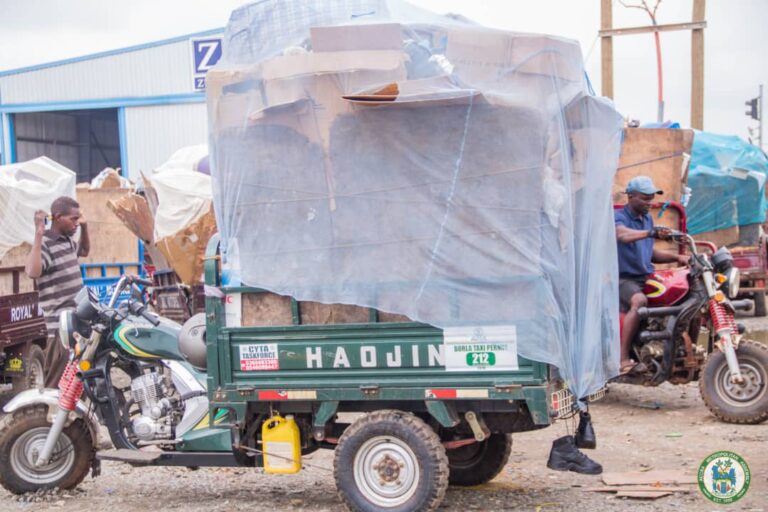 Above Are Some of The Best Tricycles Together With Their Prices.
Please Look Through the table Carefully And Pick Whichever Model and Price Best Suits You, Your budget and mission .
These Tricycles Can be Found Online on Jiji, Jumia, Cheki And GhanaBuySell.
You Can Also go to Any Major Market in Ghana Like Accra Central Market, Tema and Kasoa Market And Get Amazing Deals Like The Ones Above.
Surprise your favourite market women Today With one of these Aboboyaa Tricycles and And Change Their Lives For The Better!.
The Usefulness of Aboboyaa in Ghana Can Never be Underestimated. It is here to help and here to stay.
So Why Not Get Yourself or a Loved One, a Tricycle Before it's Too Late or Too Expensive?
All the best deals are found in this article! Tell a friend to tell a friend. Now!